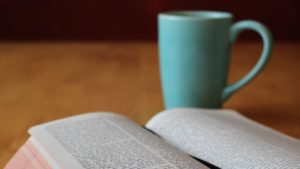 The Story for the Feast of the Epiphany
Jan 6, 2022


Matthew 2:1-12
In the time of King Herod, after Jesus was born in Bethlehem of Judea, wise men from the East came to Jerusalem, asking, "Where is the child who has been born king of the Jews? For we observed his star at its rising, and have come to pay him homage." When King Herod heard this, he was frightened, and all Jerusalem with him; and calling together all the chief priests and scribes of the people, he inquired of them where the Messiah was to be born. They told him, "In Bethlehem of Judea; for so it has been written by the prophet: 'And you, Bethlehem, in the land of Judah, are by no means least among the rulers of Judah; for from you shall come a ruler who is to shepherd my people Israel. '"
Then Herod secretly called for the wise men and learned from them the exact time when the star had appeared. Then he sent them to Bethlehem, saying, "Go and search diligently for the child; and when you have found him, bring me word so that I may also go and pay him homage." When they had heard the king, they set out; and there, ahead of them, went the star that they had seen at its rising, until it stopped over the place where the child was. When they saw that the star had stopped, they were overwhelmed with joy. On entering the house, they saw the child with Mary his mother; and they knelt down and paid him homage. Then, opening their treasure chests, they offered him gifts of gold, frankincense, and myrrh.
And having been warned in a dream not to return to Herod, they left for their own country by another road.
---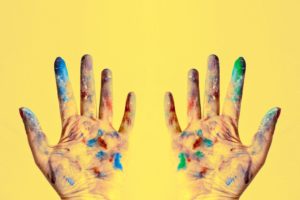 Something to Do
Chalking the Doors – An Epiphany Home Blessing
This year seems like a particular good year to ask God's blessing on our homes and the Feast of the Epiphany (January 6) has been, since the Middle Ages, the traditional occasion for such a blessing. Perhaps it comes from the idea of hosting holy pilgrims such as the Magi or perhaps we are the Magi, seeking the new king, and the blessing reminds us that Jesus is to be found in our own homes.
We will mark the Feast as a church community on Sunday, January 2nd and have the opportunity to mark our doorframes during the service. We won't be blessing chalk to use this year but, as a gift of God's creation, chalk is already sacred anyway…and I know from experience that a tums tablet can be pressed into service in a pinch!
The prayer in below (and in the Epiphany order of service). Mark your own door on Sunday or save it and do it on the 6th.
---
Standing on your doorstep
The Lord be with you (or, if alone) In the name of the Holy Trinity:
And also with you
The wise ones followed God's star to Bethlehem, seeking the saviour.
I will follow the star.
They found Jesus in Bethlehem and knew they had found the one they were seeking.
I will seek to recognize Jesus.
They fell down and worshipped him, offering him gifts of gold, frankincense, and myrrh.
I will offer our gifts to the Lord.
The door is marked 20+C+M+B+22 while you say:
Caspar, Melchior, and Balthazar followed the star of God's son who became human two thousand and twenty-two years ago. May Christ bless this home and each person who lives or visits here.
Holy God, watch over my/our going out and my/our coming in throughout this year. Fill me/us with the light of Christ that I/we may grow in love, in wisdom, and in faith. Amen.
The Wandering Wisemen
If you have a magi for your nativity scene, set them up across the room (or across the house) and move them a little closer to the Christ child each day until Jan. 6th.
And/or follow the charming journey of the Wandering Wisemen on Facebook or Instagram.
---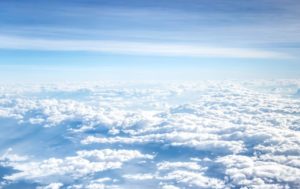 Something to Wonder
Herod was frightened and all Jerusalem with him
Herod was afraid of losing his power and his fear made everyone else afraid – because a frightened tyrant is an especially dangerous tyrant.
When has your fear made you more dangerous, either to yourself or to those around you?
When has someone else's fear put you in danger?
Overwhelmed with Joy
The magi were overwhelmed with joy when they found Jesus, even in the dangerous context they must have realized they were in (or, for that matter, had created!)
What does being "overwhelmed with joy" mean? What does is feel like? Have you ever experienced it?
---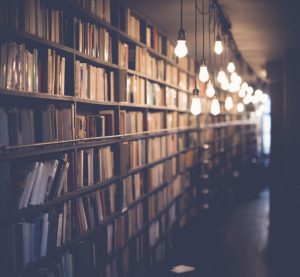 Something to Learn
Desmond Tutu – A God of Surprises
In 2010, Desmond Tutu was interviewed by Krista Tippet for On Being. You can listen to the whole program or read the transcript here.
May we all learn to see God in the world as clearly as Desmond Tutu did.
---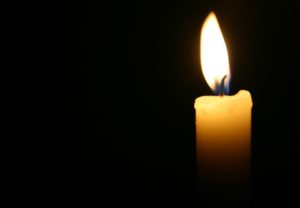 Something to Pray
Holy God, we do not always understand your word or your ways.
Give us wisdom and imagination and courage as we learn and grow.
The story this week has made me wonder about…
(what questions are still on your heart?)
Receive my questions and help me hear your answers.
The story this week has filled me with…
(how are you feeling?)
Accept my praise, heal my hurt, ease my worry.
The story this week has reminded me of…
(are there situations or people you are thinking of?)
Be with all who are in need of you.
In Jesus' name, we pray.
Amen.