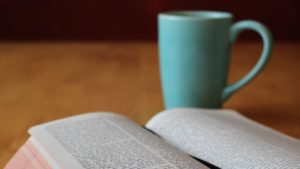 The Story for the First Sunday of Advent
Nov 28, 2021

Luke 21:25-36
Jesus said, "There will be signs in the sun, the moon, and the stars, and on the earth distress among nations confused by the roaring of the sea and the waves. People will faint from fear and foreboding of what is coming upon the world, for the powers of the heavens will be shaken. Then they will see 'the Son of Man coming in a cloud' with power and great glory. Now when these things begin to take place, stand up and raise your heads, because your redemption is drawing near."
Then he told them a parable: "Look at the fig tree and all the trees; as soon as they sprout leaves you can see for yourselves and know that summer is already near. So also, when you see these things taking place, you know that the kingdom of God is near. Truly I tell you, this generation will not pass away until all things have taken place. Heaven and earth will pass away, but my words will not pass away. Be on guard so that your hearts are not weighed down with dissipation and drunkenness and the worries of this life, and that day catch you unexpectedly, like a trap. For it will come upon all who live on the face of the whole earth. Be alert at all times, praying that you may have the strength to escape all these things that will take place, and to stand before the Son of Man."
---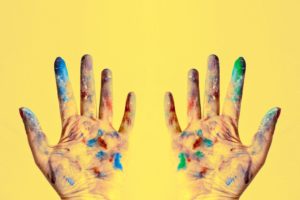 Something to Do
Stand up and raise your heads
There's no way around it, really – this is a scary passage. But then again, the world can be a pretty scary place, too. The season of Advent calls us to look straight at the scariness unit we can see right past it to a better world waiting for us.
Use your body to declare your readiness to work for that world. When you hear something dreadful, stand up and raise your head and refuse to let the fear and the worry have the final say.
You know that the kingdom of God is near
so start counting. Advent calendars and candles and such do, of course, mark the time until Christmas but, on a deeper level than the calendar, they remind us that we are waiting not for Christmas day but for Christmas' completion, when earth and heaven will be joined together, once and for all, in the presence of God.
Advent Wreaths
You don't need anything fancy to serve as an Advent wreath – you don't even need a wreath! You just need 4 candles (5, if you want to light on on Christmas Eve). The candles can be purple or blue (traditional liturgical colours for Advent) or red or white or anything else. In my household, we use tea lights in purple holders and just change them out as needed. We light the candle and sing the same song my husband learned as a child, adding a verse each week until Christmas. You can hear the song (not sung by us, you should be glad to know) here.
If singing is not your thing, you can use the prayers we will use on Sundays, adapted for home use and offered with some reflections for consideration or conversation. Download it: formatted for printing as a booklet or formatted for use on your screen. It is also available in hardcopy at the church and is included in this year's Advent kits.
And if all of that is just too much, simply light the candles as the weeks go by and claim a little brightness as the nights grow longer.
Advent Calendar
If you didn't sign up for an Advent kit to make your own scratch art calendar or receive the Sanctified Art devotional, consider one or more of these resources:
check out these free offerings from Praying in Colour and fill in rather than scratch off a calendar.
sign up for a daily Advent devotional email from PWRDF (the Primate's World Relief and Development Fund): Threads of Hope
Advent Word offers you a word each day to contemplate and invites you to capture your thoughts with a photograph to be shared (or not) via social media
---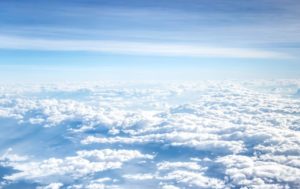 Something to Wonder
Where is the joy?
This Advent, we are spending time with the idea of joy:
"true joy is not the same thing as happiness or excitement. Those emotions depend on what's going on around us. Joy depends on what's going on inside us. It's an orientation of the heart that does not deny the suffering of the world around us or of our own experiences but that holds that sorrow in relationship with the love of God, the love of community, and the love of creation." (from the 2021 Candle Lighting Prayers and Reflections)
What does "joy" mean to you?
Be on guard so your hearts are not weighed down
There is much to weigh down our hearts – problems big and small that make it difficult for us to be alert to the nearness of the kingdom of God. Take some time to acknowledge those burdens. Consider which problems feel the heaviest and why it's those ones. End your contemplation in prayer, asking God for strength and stamina and, yes, even joy in the face of those problems.

---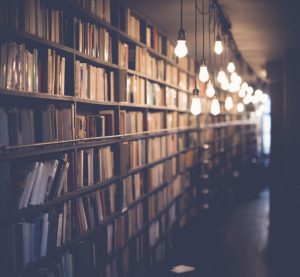 Something to Learn
The Book of Joy: Lasting Happiness in a Changing World
by His Holiness the Dalai lama and Archbishop Desmond Tutu with Douglas Abrams
Over the course of one week, these two spiritual leaders shared a conversation on the meaning and cultivation of joy. Read an excerpt.
---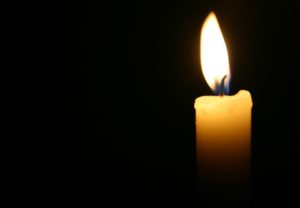 Something to Pray
Holy God, we do not always understand your word or your ways.
Give us wisdom and imagination and courage as we learn and grow.
The story this week has made me wonder about…
(what questions are still on your heart?)
Receive my questions and help me hear your answers.
The story this week has filled me with…
(how are you feeling?)
Accept my praise, heal my hurt, ease my worry.
The story this week has reminded me of…
(are there situations or people you are thinking of?)
Be with all who are in need of you.
In Jesus' name, we pray.
Amen.