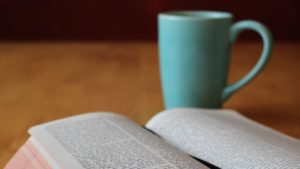 The Story for the
Fifth Sunday of Easter
May 2 , 2021
prepared by the Rev'd Rhonda Waters
Acts 8:26-40
Then an angel of the Lord said to Philip, "Get up and go toward the south to the road that goes down from Jerusalem to Gaza." (This is a wilderness road.) So he got up and went.
Now there was an Ethiopian eunuch, a court official of the Candace, queen of the Ethiopians, in charge of her entire treasury. He had come to Jerusalem to worship and was returning home; seated in his chariot, he was reading the prophet Isaiah. Then the Spirit said to Philip, "Go over to this chariot and join it." So Philip ran up to it and heard him reading the prophet Isaiah. He asked, "Do you understand what you are reading?" He replied, "How can I, unless someone guides me?" And he invited Philip to get in and sit beside him.
Now the passage of the scripture that he was reading was this: "Like a sheep he was led to the slaughter, and like a lamb silent before its shearer, so he does not open his mouth. In his humiliation justice was denied him. Who can describe his generation? For his life is taken away from the earth." The eunuch asked Philip, "About whom, may I ask you, does the prophet say this, about himself or about someone else?" Then Philip began to speak, and starting with this scripture, he proclaimed to him the good news about Jesus.
As they were going along the road, they came to some water; and the eunuch said, "Look, here is water! What is to prevent me from being baptized?" He commanded the chariot to stop, and both of them, Philip and the eunuch, went down into the water, and Philip baptized him. When they came up out of the water, the Spirit of the Lord snatched Philip away; the eunuch saw him no more, and went on his way rejoicing. But Philip found himself at Azotus, and as he was passing through the region, he proclaimed the good news to all the towns until he came to Caesarea. 
---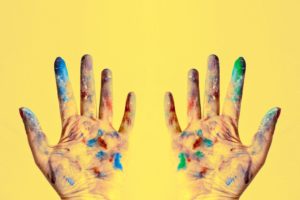 Something to Do
Look – here is water!
In my imagination, the water that the Ethiopian eunuch saw was nothing more than a roadside puddle although the text doesn't actually give us that detail. Go for a walk this week and find water – whether in puddles, ponds, canals, or rivers. Read the story next to the water and rejoice that you and Philip and the Ethiopian eunuch are part of one great family.
Surprise!
From the perspective of the Ethiopian, Philip was like a surprise gift from the Spirit – showing up unexpectedly and bringing great joy. Can you send a surprise gift to someone this week? Drop a card in the mail or leave a box of cookies on the doorstep or have flowers delivered and imagine the delight on your friend's face.
---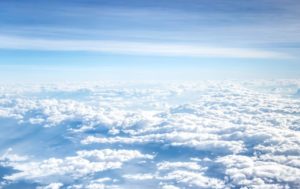 Something to Wonder
So he got up and went
Philip heard the angel of the Lord tell him what to do and "so he got up and went".
Have you ever had such clear instructions from God?
If you have – did you follow them? Why or why not? How did it feel?
If you have not – how does that make you feel? Do you want them? Why or why not?
Do you experience God's direction in your life? If so, how? If not, why do you think that is the case?
Ethiopian

; Eunuch;

Court Official; Inquirer
What a wonderfully complex character is given to us in this story. He seems designed to blur boundaries: an Ethiopian but a Jew (the first Gentile convert is identified as Cornelius in Acts 11); a man but not exactly; powerful but seeking guidance from a stranger.
What does his presence reveal to you about the nature of God? The church? Yourself?
Do aspects of his character make you uncomfortable? Do aspects bring you joy or comfort?

---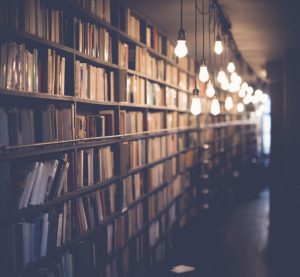 Something to Learn
The Ethiopian Church
The presence of an Ethiopian official in the areas around Jerusalem is in keeping with the record of the Hebrew Bible as well as non-Biblical evidence of relationships between the various countries and regions of ancient Afro-Asiatica. Given the realities of trade, political alliances, and family relationships, it is not surprising that religious beliefs and practices were shared. The western bias towards Rome has distorted our imagination of the region and the history of Christianity. Dip your toe into other waters:
Christianity in Ethiopia
Ethiopian Orthodox Tewahedo Church (one of few pre-colonial (way, way, way pre-colonial) churches in sub-Saharan Africa)
Church Unearthed in Ethiopia Rewrites the History of Christianity in Africa (from the Smithsonian Magazine)
Queer Theology
The Ethiopian eunuch's joyful inclusion into the Body of Christ reveals the spaciousness of that Body and is often a textual touchpoint for people working to articulate not only a theology that allows for diverse sexual and gender identities but that is informed by them. Linked below is a sermon preached on Pride Sunday 2015 at Christ Church Cathedral, Montreal by my beloved friend, the Rev'd Dr. Donald Boisvert, in which he names and celebrates the queerness at the heart of Christian faith.
Such a Queer Thing
Queer: strange, odd, curious, unusual, peculiar, transgressive, subversive. Christianity is such a queer thing. Consider the evidence. A god takes on human flesh. A virgin gives birth. A saviour triumphs by being humiliated and made to die like a common criminal. A dead man rises from the dead. Turn the other cheek. Love your enemies. And then, in today's gospel from John, my flesh and my blood will nourish you. No wonder Jesus' listeners asked how he could give them his flesh to eat. It's all so odd, and strange, and very queer indeed. Anyone for a little Trinitarian tango in drag?
---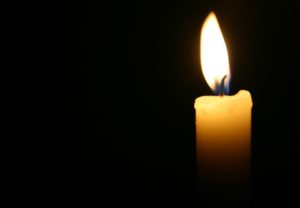 Something to Pray
Holy God, we do not always understand your word or your ways.
Give us wisdom and imagination and courage as we learn and grow.
The story this week has made me wonder about…
(what questions are still on your heart?)
Receive my questions and help me hear your answers.
The story this week has filled me with…
(how are you feeling?)
Accept my praise, heal my hurt, ease my worry.
The story this week has reminded me of…
(are there situations or people you are thinking of?)
Be with all who are in need of you.
In Jesus' name, we pray.
Amen.