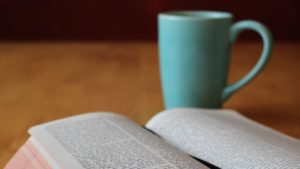 The Story for Harvest Thanksgiving Sunday
Oct 10, 2021
Matthew 6:25-33
'Therefore I tell you, do not worry about your life, what you will eat or what you will drink, or about your body, what you will wear. Is not life more than food, and the body more than clothing? Look at the birds of the air; they neither sow nor reap nor gather into barns, and yet your heavenly Father feeds them. Are you not of more value than they?
 And can any of you by worrying add a single hour to your span of life? And why do you worry about clothing? Consider the lilies of the field, how they grow; they neither toil nor spin, yet I tell you, even Solomon in all his glory was not clothed like one of these. But if God so clothes the grass of the field, which is alive today and tomorrow is thrown into the oven, will he not much more clothe you—you of little faith? 
Therefore do not worry, saying, "What will we eat?" or "What will we drink?" or "What will we wear?" For it is the Gentiles who strive for all these things; and indeed your heavenly Father knows that you need all these things. But strive first for the kingdom of God and his righteousness, and all these things will be given to you as well.
---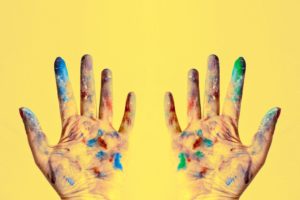 Something to Do
Look at the birds of the air
Take Jesus' instructions literally. Go outside and spend some time looking at the birds of the air and considering the flowers in the gardens. Be mindful of how much God loves them. Be thankful for the gift of their presence in creation. Imagine being as free from worry as they are.
Worry stones and the Kingdom of God
First, find yourself a handful of small stones. These will represent your worries. Go to a good place to pray. Hold the stones in one hand or put them in a pile in front of you. Invite God to quiet your heart so you can name your worries without being caught up in them and then, one by one, take a stone, tell God what is weighing on you, and put it down. You can put it in a box or bag and, if you are outdoors, return it to the ground.
When you have laid down your worries, turn your attention to the kingdom of God. How can you strive for the kingdom and for God's righteousness in your life and in our world. Find one larger stone. Take that stone up and ask God to sustain you and lead you in that holy work. Find a place to keep the stone as a sign of your desire.
---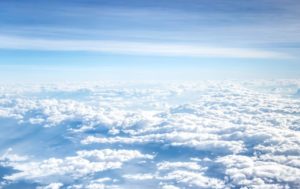 Something to Wonder
Are you not of more value than they?
On the one hand, of course a human life is more valuable than the life of a bird. On the other hand, our confidence in our own greater value has had devastating consequences for our world. Do you think God loves us more than birds? Why do you think that way? Is there an alternative way of framing the problem in order to lead to different (better?) ways of understanding the situation?
Do not worry about your life
What a privilege to not have to worry about what you will eat or how you will pay rent or whether you have clothes that fit and will protect you against the weather. If you do not or have not always enjoyed these privileges, how does Jesus' instruction make you feel? If you do enjoy these privileges, consider how this passage might sound for someone who does not.
---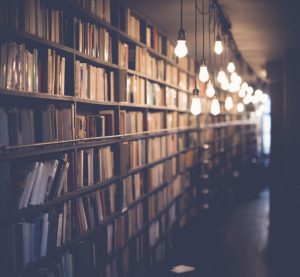 Something to Learn
Mendicant Orders – taking Jesus at his word
Mendicant orders are religious orders in which members do not live together in monasteries and do not hold property even in common but rather travel around to teach and minister, supporting themselves through occasional labour and begging. Francis (whose feast we celebrated last week) is widely considered to be the founder of the first Christian mendicant order, followed not long after by Dominic (although the Dominicans (1216) were formally established by the pope a few years earlier than the Franciscans (1223).
Learn more about this important Christian movement:
Mendicant Orders in the Medieval World – from the Metropolitan Museum of Art's Art History blog
History of the Mendicant Friars from History World
'Begging Without Shame': Medieval Mendicant Orders Relied on Contributions from the Journal of the Catholic Health Association of the United States
---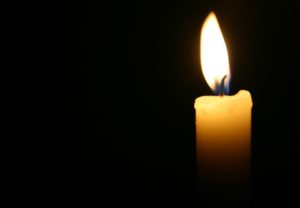 Something to Pray
Holy God, we do not always understand your word or your ways.
Give us wisdom and imagination and courage as we learn and grow.
The story this week has made me wonder about…
(what questions are still on your heart?)
Receive my questions and help me hear your answers.
The story this week has filled me with…
(how are you feeling?)
Accept my praise, heal my hurt, ease my worry.
The story this week has reminded me of…
(are there situations or people you are thinking of?)
Be with all who are in need of you.
In Jesus' name, we pray.
Amen.