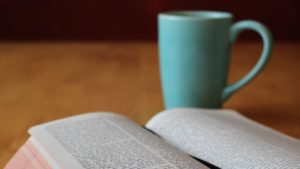 The Story
Fourth Sunday after Pentecost
National Indigenous Day of Prayer
June 20, 2021
Mark 4:35-41
On that day, when evening had come, Jesus said to his disciples, "Let us go across to the other side." And leaving the crowd behind, they took him with them in the boat, just as he was. Other boats were with him. A great windstorm arose, and the waves beat into the boat, so that the boat was already swamped. But he was in the stern, asleep on the cushion; and they woke him up and said to him, "Teacher, do you not care that we are perishing?" He woke up and rebuked the wind, and said to the sea, "Peace! Be still!" Then the wind ceased, and there was a dead calm. He said to them, "Why are you afraid? Have you still no faith?" And they were filled with great awe and said to one another, "Who then is this, that even the wind and the sea obey him?" 
---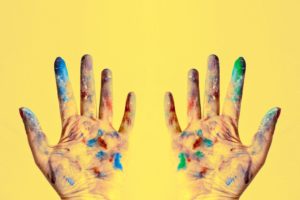 Something to Do
An Evening Outing
Go for an evening boat ride or, if not a boat ride, an evening walk "to the other side". The other side might be the other side of the neighbourhood or the river/canal or the city. Notice the changes around you as you go. Are you still in familiar territory or have you found something new? When you reach the other side, look back and consider where you came from. Do things look different from here?
Be Still
Jesus calmed the storm raging around the disciples, revealing that the power of God dwells within him. But that's not the only storm Jesus calms – he also calms the storms that rage inside us. In the midst of the chaos that swirls around us, and sometimes within us, Jesus speaks: "Peace. Be still." Spend time in stillness this week and let the peace of Jesus quiet the storm.

---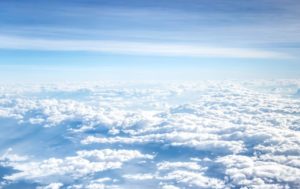 Something to Wonder
Afraid of the Storm
It is just good sense to be afraid when you are in the middle of a big lake during a big storm – but perhaps the storm itself needn't be feared. In what ways might a fear of nature be at the root of some of humanity's problems? How could we reframe our response to nature's power? How might that shift our relationship to God?
Teacher, do you not care?
Have you ever said this to Jesus? Perhaps you need to say it today. It can be a scary thing to say but it can also be a freeing thing, naming your need and your worry and your anger. It is a way of focusing yourself on the presence of Jesus and orienting yourself towards his teaching rather than the storm so that you can handle whatever is raging around you.
---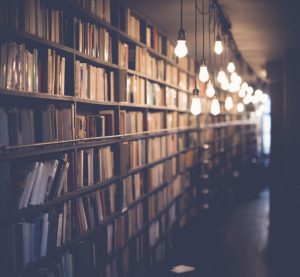 Something to Learn
Chaos and Liminality
The disciples and Jesus are in the middle of the lake – not yet where they are going and no longer where they were. In this in-between time, chaos erupts in the form of the storm. Jesus calms the storm but they remain in the midst of crossing.
Reading this story as metaphor leads us to think about liminality – that state of being at a threshold, neither here nor there – and the chaos that experience can generate. Victor Turner, an anthropologist researching and writing in the 1960's, developed the idea of liminality as a way of understanding the work of ritual in human culture and it has since become a key concept in many social science and humanities fields, including theology.
For the ambitious or eager: read one of Turner's essays on the subject here: "Liminality and Communitas".
The Pandemic and the Process of Becoming by anthropologist Sarah Osterhoudt is a first-person reflection on liminality in the context of the pandemic.
Leading in an In-Between Season is an interview with Susan Beaumont on liminality in the context of congregational and faith life. Beaumont is a practical theologian, consultant, and spiritual director.
---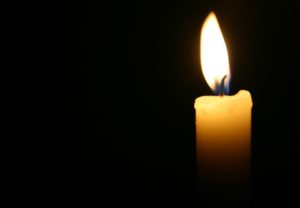 Something to Pray
Holy God, we do not always understand your word or your ways.
Give us wisdom and imagination and courage as we learn and grow.
The story this week has made me wonder about…
(what questions are still on your heart?)
Receive my questions and help me hear your answers.
The story this week has filled me with…
(how are you feeling?)
Accept my praise, heal my hurt, ease my worry.
The story this week has reminded me of…
(are there situations or people you are thinking of?)
Be with all who are in need of you.
In Jesus' name, we pray.
Amen.