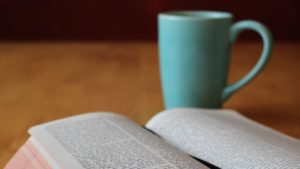 The Story for the Feast of the Nativity
Dec 24/25, 2021


Luke 2:1-20
In those days a decree went out from Emperor Augustus that all the world should be registered. This was the first registration and was taken while Quirinius was governor of Syria. All went to their own towns to be registered. Joseph also went from the town of Nazareth in Galilee to Judea, to the city of David called Bethlehem, because he was descended from the house and family of David. He went to be registered with Mary, to whom he was engaged and who was expecting a child. While they were there, the time came for her to deliver her child. And she gave birth to her firstborn son and wrapped him in bands of cloth, and laid him in a manger, because there was no place for them in the inn.
In that region there were shepherds living in the fields, keeping watch over their flock by night. Then an angel of the Lord stood before them, and the glory of the Lord shone around them, and they were terrified. But the angel said to them, 'Do not be afraid; for see—I am bringing you good news of great joy for all the people: to you is born this day in the city of David a Saviour, who is the Messiah, the Lord. This will be a sign for you: you will find a child wrapped in bands of cloth and lying in a manger.' And suddenly there was with the angel a multitude of the heavenly host, praising God and saying,
'Glory to God in the highest heaven,
and on earth peace among those whom he favours!'
When the angels had left them and gone into heaven, the shepherds said to one another, 'Let us go now to Bethlehem and see this thing that has taken place, which the Lord has made known to us.' So they went with haste and found Mary and Joseph, and the child lying in the manger. When they saw this, they made known what had been told them about this child; and all who heard it were amazed at what the shepherds told them. But Mary treasured all these words and pondered them in her heart. The shepherds returned, glorifying and praising God for all they had heard and seen, as it had been told them.
---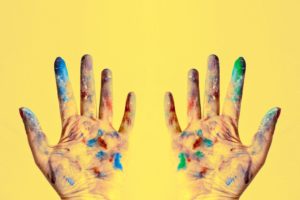 Something to Do
Do Not Be Afraid: The Christmas Story
Watch (or rewatch) last year's Christmas pageant, Do Not Be Afraid and be amazed once again by what you can accomplish with willing spirits and the wonder of Zoom!
Message from the Angels: a thrilling tale of the coming Messiah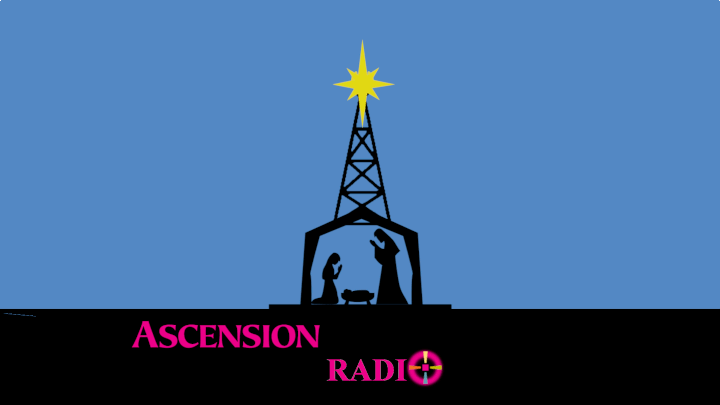 Or perhaps you're more in the mood for an audio adventure. Listen (relisten) to this year's Christmas pageant, presented as a serialized old time radio play.
Episode 4 won't be released until December 24th but you can get started here.
---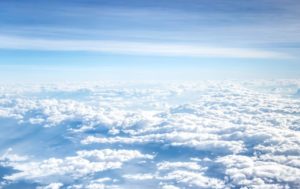 Something to Wonder
I wonder…
It can be hard to really listen to this story. On the one hand, we feel like we just know it by rote and, on the other hand, we actually know it mostly through the lens of Christmas pageants, carols, and traditions (notice, for instance, the absence of the donkey in the Biblical text).
Take some time to read it again, slowly and carefully. Then ask yourself some I wonder questions:
I wonder…
… which part of this story I like best
… which part I like the least
… which character I am the most like
… what part of the story I would like more of
…what God wants me to hear in this story today
Good news of great joy
This is the joy we have been waiting for throughout Advent – the joy of the incarnation, God's coming to us in the person of a baby.
How would you explain the significance of this point of Christian faith to someone who had never heard of it before? What does it mean to you?
---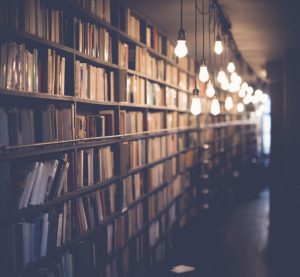 Something to Learn
Feast of the Nativity – origins
We are all familiar with the claim that Christmas is essentially a repurposed pagan celebration but the real story is rather more complicated. This long but easily skimmable article by Andrew McGowan, Dean and President of Berkeley Divinity School at Yale, offers the bigger picture.
How December 25 Became Christmas
We are also all familiar with the nativity story – but that's more complicated, too! Early Christians had a host of traditions about the birth of Jesus that differ from ours in various ways, partly because they drew on apocryphal texts (accounts of Jesus' life that, for various reasons, did not end up in the Bible). Learn about some of those stories in this article by Tony Burke, associate professor in the Department of the Humanities at York University.
Christmas Stories in Christian Apocrypha
---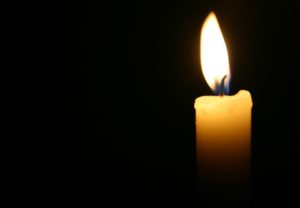 Something to Pray
Holy God, we do not always understand your word or your ways.
Give us wisdom and imagination and courage as we learn and grow.
The story this week has made me wonder about…
(what questions are still on your heart?)
Receive my questions and help me hear your answers.
The story this week has filled me with…
(how are you feeling?)
Accept my praise, heal my hurt, ease my worry.
The story this week has reminded me of…
(are there situations or people you are thinking of?)
Be with all who are in need of you.
In Jesus' name, we pray.
Amen.