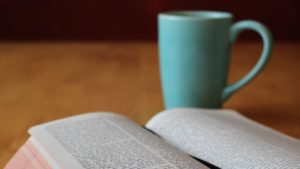 The Story for the Third Sunday of Advent
Dec 12, 2021
prepared by Karen McBride

Philippians 4:4-7
Rejoice in the Lord always; again I will say, Rejoice. Let your gentleness be known to everyone. The Lord is near. Do not worry about anything, but in everything by prayer and supplication with thanksgiving let your requests be made known to God. And the peace of God, which surpasses all understanding, will guard your hearts and your minds in Christ Jesus.
---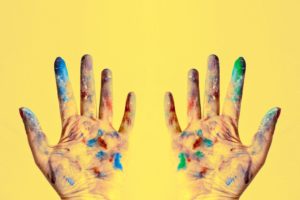 Something to Do
Let your gentleness be known to everyone 
In this week's reading, "gentleness" was part of Paul's pastoral advice to the young church in Philippi. There are, in fact, many passages in the Bible that talk about the importance of gentle approaches, such as: "A gentle answer turns away wrath, but a harsh word stirs up anger," (Proverbs 15:1) and "Gracious words are a honeycomb, sweet to the soul and healing to the bones." (Proverbs 16:24)
What would it look like if we "let our gentleness be known to everyone?" What would the tone and volume of our voices be, for example? Would our words be soft and understanding, or sharp and impatient? The stresses of this season – and of our pandemic circumstances more generally – impact us all to one degree or another. As an Advent practice, let's take Paul's timeless advice to heart and find ways every day to let our gentleness be known, to strangers as well as those close to us.
Stand near a friend or family member
How does it feel when you're close enough to someone you love that they're in your "personal space?" Happy? Reassuring? Affirming? Now imagine how much nearer to you God is… How does that make you feel?
---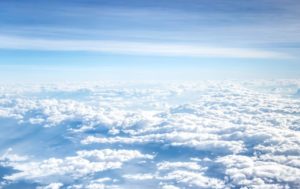 Something to Wonder
Do we "rejoice always"? What would happen if we did?
Although none of us is John the Baptist, we share in his ministry of proclamation and preparation. Is that a ministry you want? Why or why not?This week, our readings call us to "sing praises," "shout aloud," "sing for joy," and "rejoice in the Lord always." What would happen to our hearts if every time we looked around, we noticed something – a big thing or a small thing – for which we were grateful? Would we get used to seeing evidence of God's grace in our lives and feel closer to God as a result? Might we then trust God more deeply?
What does it mean to be guarded by the peace of God, which surpasses all understanding?
In uncertain situations, most people will feel "safer" if they are in the company of loved ones, behind solid doors, or, perhaps in extreme circumstances, guarded by trusted authorities. How much more protected – at peace – do you feel in God's loving embrace, in the knowledge that "even the hairs of your head are all counted" by God. "So do not be afraid; you are of more value than many sparrows." (Matthew 10:30)

---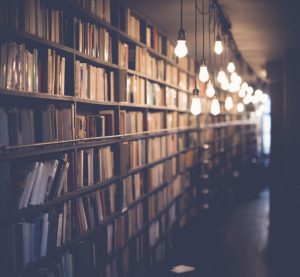 Something to Learn
"The Saint who baptized Christ: Episodes from St. John the Baptist's life in the masterpieces of the Uffizi Galleries"
A Virtual Exhibition Exploring John the Baptist as a Person and a Prophet
John the Baptist is an important person in Advent, the one who calls us to prepare our hearts for Jesus' arrival. This virtual exhibition will walk you through the Uffizi Galleries' stunning array of artwork depicting the John's life and ministry. As the exhibit's commentary notes, Western art has dedicated more space and time to John the Baptist over the centuries than any other saint. From medieval iconography to famous Renaissance paintings, to 20th century canvases, this virtual tour highlights not only the milestones of John the Baptist's life, but also his prophetic mission.
When you access the virtual tour, remember to scroll down through the informative and thoughtful written commentary in the left-hand column on the screen; you can advance the tour by clicking on the arrow on the right-hand side of the image. 
Sometimes technology is a wonderful advantage; this is one of those times!
---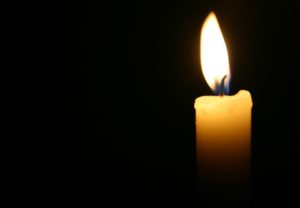 Something to Pray
Holy God, we do not always understand your word or your ways.
Give us wisdom and imagination and courage as we learn and grow.
The story this week has made me wonder about…
(what questions are still on your heart?)
Receive my questions and help me hear your answers.
The story this week has filled me with…
(how are you feeling?)
Accept my praise, heal my hurt, ease my worry.
The story this week has reminded me of…
(are there situations or people you are thinking of?)
Be with all who are in need of you.
In Jesus' name, we pray.
Amen.