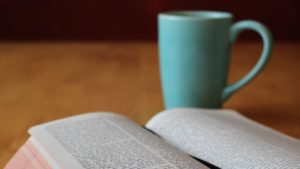 The Story for
Holy Saturday
April 3, 2021
prepared by the Rev'd Rhonda Waters
Psalm 31:1-4, 9-16
In you, O Lord, have I taken refuge; let me never be put to shame;
deliver me in your righteousness. 
Incline your ear to me; make haste to deliver me.
Be my strong rock, a castle to keep me safe, for you are my crag and my stronghold;
for the sake of your name, lead me and guide me. 
Take me out of the net that they have secretly set for me,
for you are my tower of strength.
Have mercy upon me, O Lord, for I am in trouble;
my eye is consumed with sorrow, and also my throat and my belly.
For my life is wasted with grief, and my years with sighing;
my strength fails me because of affliction, and my bones are consumed. 
I have become a reproach to all my enemies and even to my neighbours,
a dismay to those of my acquaintance; when they see me in the street they avoid me.
I am forgotten like a dead man, out of mind; I am as useless as a broken pot. 
For I have heard the whispering of the crowd; fear is all around;
they put their heads together against me; they plot to take my life.
But as for me, I have trusted in you, O Lord. I have said, "You are my God. 
My times are in your hand; rescue me from the hand of my enemies,
and from those who persecute me.
Make your face to shine upon your servant, and in your loving-kindness save me." 
---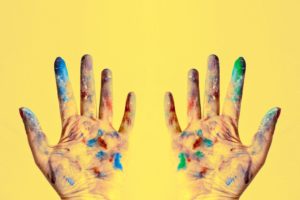 Something to Do
Walking through Lent
This week's breath prayer to accompany you on your walk:
This week, as you take a breath in,
In you, O Lord,
and, as you slowly release your breath,
have I taken refuge.
End your walk by thanking God for keeping you company.
Holy Saturday Silence
Holy Saturday is a strange day – a day in between; a day of emptiness. The drama of Thursday and Friday has ended and the festivities of the Vigil and of Easter have not yet begun. It's an easy day to skip past, filling it with the usual Saturday activities or with last minute Easter preparations. This year, though, give it its due by creating a space for silence.
Some possibilities

sit in silent contemplation, perhaps using a breath prayer to keep yourself focused, for 10 minutes (30 minutes? 60 minutes?)
make some portion of the day (the whole day?) silent by turning off radios, televisions, notification beeps, social media, etc
go for a walk with someone but commit to being silent in one another's company
if you live with other people, make and share a meal in silence (or a snack, if the people you live with are young)
---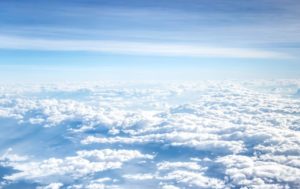 Something to Wonder
Rescue me from my enemies
For some people, particularly those with the great privilege of health and safety, the vivid language of the psalms of deliverance, like psalm 31, can make them difficult to relate to.
For others, the vivid language speaks directly into the pain and suffering of their lives and assures them that they are not outside the community of God's people or the attention of God, Godself.
Where do you find yourself in relation to these psalms? Have you always been in this place or has it changed over time or in different circumstances? How does remembering that others experience them differently impact you?
In the upper room
When Jesus died, the disciples locked themselves away in "the upper room" (although some of the women kept watch at the tomb for a time). They were sad and they were scared. The outside world had become a dangerous place and the future profoundly uncertain. Sound familiar?
Archbishop Linda Nicholls, the Primate of the Anglican Church of Canada, and National Bishop Susan Johnson, Evangelical Lutheran Church in Canada, speak to the fear of Saturday and the hope of Sunday in this joint Easter message.

---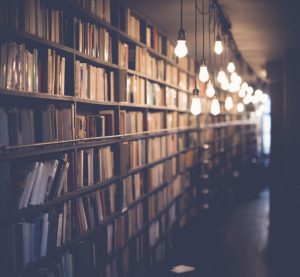 Something to Learn
Harrowing of Hell
The creeds declare that Jesus died, was buried, and descended to the dead before rising again but we tend to skip past that middle bit: descended to the dead. In doing so, as is usually the case when we skip things, we miss something quite profound and quite beautiful: Christ's death and resurrection was retroactive. When St. Paul says that nothing can separate us from the love of God, that includes hell.
Of course, particular interpretations of this doctrine vary (the wikipedia article gives an interesting overview) and it is not very helpful to get bogged down in practical details. Instead, I invite you to enter the grace of the teaching through this powerful Orthodox icon, known as  Christ's Descent into Hades, Anastasis or Resurrection Icon.
An explanation of the icon, as well as a larger image and discussion of the Orthodox understanding of the harrowing of hell, can be found here.
---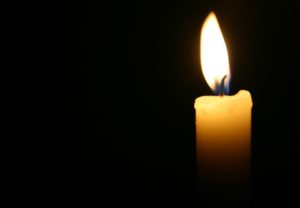 Something to Pray
Holy God, we do not always understand your word or your ways.
Give us wisdom and imagination and courage as we learn and grow.
The story this week has made me wonder about…
(what questions are still on your heart?)
Receive my questions and help me hear your answers.
The story this week has filled me with…
(how are you feeling?)
Accept my praise, heal my hurt, ease my worry.
The story this week has reminded me of…
(are there situations or people you are thinking of?)
Be with all who are in need of you.
In Jesus' name, we pray.
Amen.