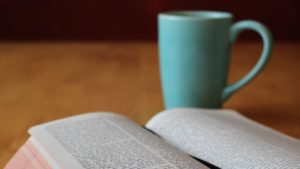 Palm Sunday
April 10, 2022

Luke 19:28-40
After Jesus had said this, he went on ahead, going up to Jerusalem. When he had come near Bethphage and Bethany, at the place called the Mount of Olives, he sent two of the disciples, saying, "Go into the village ahead of you, and as you enter it you will find tied there a colt that has never been ridden. Untie it and bring it here. If anyone asks you, 'Why are you untying it?' just say this, 'The Lord needs it.'" So those who were sent departed and found it as he had told them. As they were untying the colt, its owners asked them, "Why are you untying the colt?" They said, "The Lord needs it." Then they brought it to Jesus; and after throwing their cloaks on the colt, they set Jesus on it. As he rode along, people kept spreading their cloaks on the road. As he was now approaching the path down from the Mount of Olives, the whole multitude of the disciples began to praise God joyfully with a loud voice for all the deeds of power that they had seen, saying, "Blessed is the king who comes in the name of the Lord! Peace in heaven, and glory in the highest heaven!" Some of the Pharisees in the crowd said to him, "Teacher, order your disciples to stop." He answered, "I tell you, if these were silent, the stones would shout out." 
---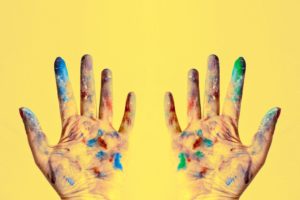 Something to Do
Holy Week is coming
Take some time to decide how you will spend next week. Will you take on a special fast or an additional time of prayer? Will you fill your home with special music? How will you celebrate the great Feast of Easter?
There are a variety of services and resources being offered at Ascension, both gathered worship and supports for home worship. The schedule is here and more details will be shared later this week.
Even the stones would shout out
God for a walk and imagine the stones and trees and waterways shouting their praises to God. Imagine the roads and the streets and the buildings raising their voices in adoration. Imagine every single thing joined together in a song of love and thanksgiving. Then add your voice to the song (outloud if you dare!)
---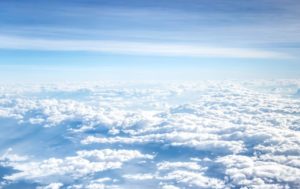 Something to Wonder
The Lord needs it
Have you ever wondered how such a strange explanation could have convinced the owner of the donkey to send it off with the disciples? How do you think you would have responded?
Have you ever been confronted with such an explanation – albeit probably in a less straightforward manner? What did you do?
Blessed is the King who comes in the name of the Lord
The language of kingship can be difficult for us to work with but remember that, for much of history and in much of the world, it was the default. Naming Jesus as king was a radical act of confrontation, declaring the rule of the emperor and his people to be a false and unholy rule. Consider the power of such a declaration – and consider what naming Jesus as ruler might displace in our world and in your life.
---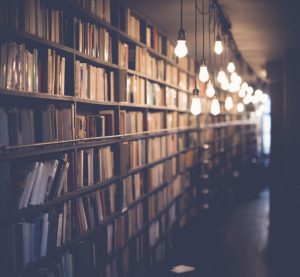 Something to Learn
Jews and Holy Week
As we prepare to hear the story of the Passion this Sunday and through the following week, it is important to think carefully about the way our Scriptures depict Jews and the way that our tradition has treated Jews.
Read Holy Week and the hatred of the Jews: How to avoid anti-Judaism this Easter by Amy-Jill Levine, a Jewish scholar of the New Testament and Jewish Studies.
---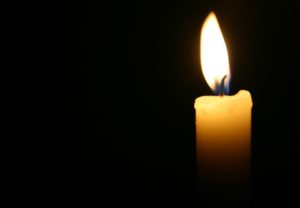 Something to Pray
Holy God, we do not always understand your word or your ways.
Give us wisdom and imagination and courage as we learn and grow.
The story this week has made me wonder about…
(what questions are still on your heart?)
Receive my questions and help me hear your answers.
The story this week has filled me with…
(how are you feeling?)
Accept my praise, heal my hurt, ease my worry.
The story this week has reminded me of…
(are there situations or people you are thinking of?)
Be with all who are in need of you.
In Jesus' name, we pray.
Amen.