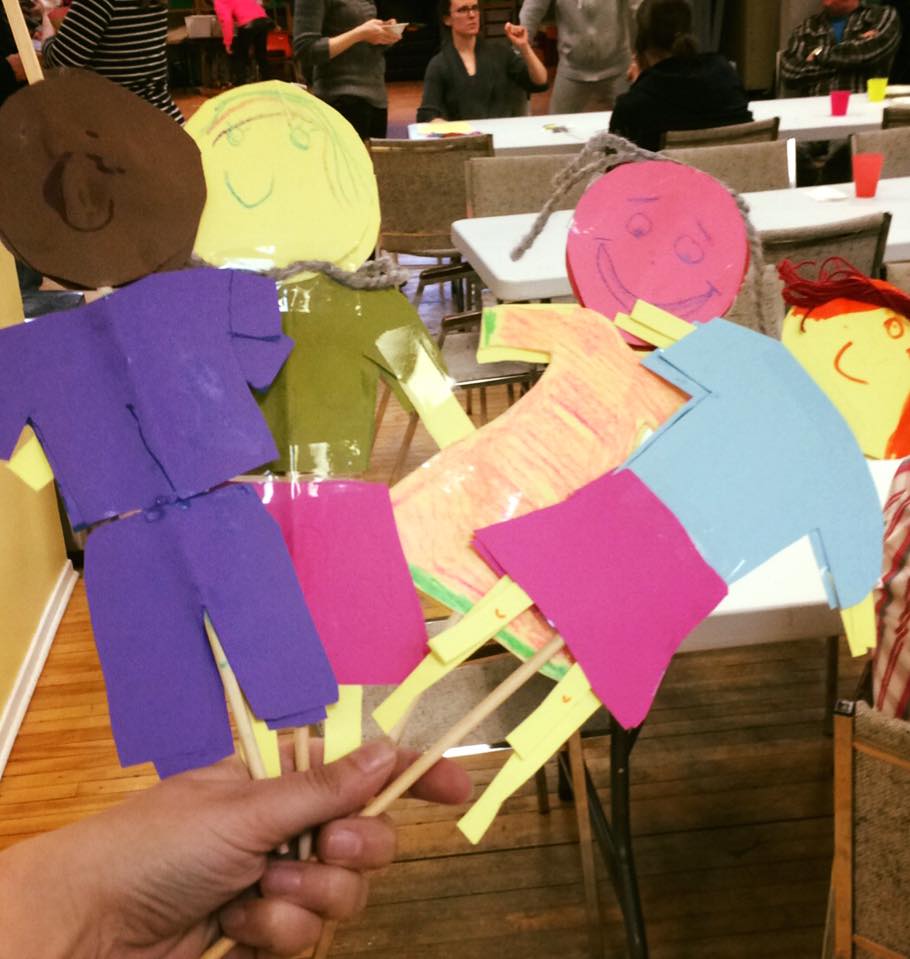 Young children learn faith from the grown-ups around them.

Celebration Saturdays bring young children and their grown-ups together for a Bible story, music, and an all-ages craft activity—and end with a simple supper so all that's left is to go home to bed!
Celebration Saturdays in 2020
February 15, 2020 – God Calls Samuel
Samuel was just a child when God spoke to him – so maybe God is speaking to us, too! We practice listening and wondering about what God has to say.
May 2, 2020 – Still Easter!
Easter lasts for 50 days so we keep celebrating the miracle of new life and prepare the season of growing.
Oct. 3, 2020 – Blessing of the Animals
This special Celebration Saturday gathers everyone along with their animal companions to receive God's blessing on all creation!
Nov. 28, 2020 – Advent
John the Baptist teaches us about the Kingdom of Heaven and we make reverse Advent boxes to collect donations of food and supplies for community ministries.