Priest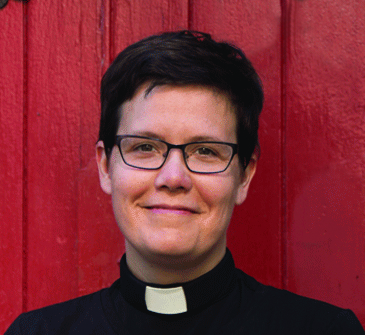 The Rev. Rhonda Waters has been our priest since September, 2016. Before moving to Ottawa, Rhonda served as the Associate Priest and Director of Education at Montreal's Christ Church Cathedral.
Born in rural Alberta, Rhonda still thinks the Prairies are "the most beautiful place on earth." She studied anthropology at McGill University in Montreal, became a "big city easterner," moved to New York with her husband, Thomas, for graduate studies in 2001 and then back to Montreal in 2007 for studies at the Montreal Diocesan Theological College, where she received her Master of Divinity degree.
Rhonda's early experience of strong lay leadership in the church instilled in her a deep appreciation for the work of all God's people and the importance of building a strong community of faith to sustain that work both within and beyond the walls of the church building. She rejoices in Ascension's commitment to inclusivity and enjoys the opportunity to work with such a diverse group of people.
Rhonda and Thomas, have one son, Gilbert, who is a constant source of hard questions and valuable theological reflection for Rhonda's own spiritual journey.
Rhonda is on sabbatical from May 24th to August 24th, 2021.
Music Director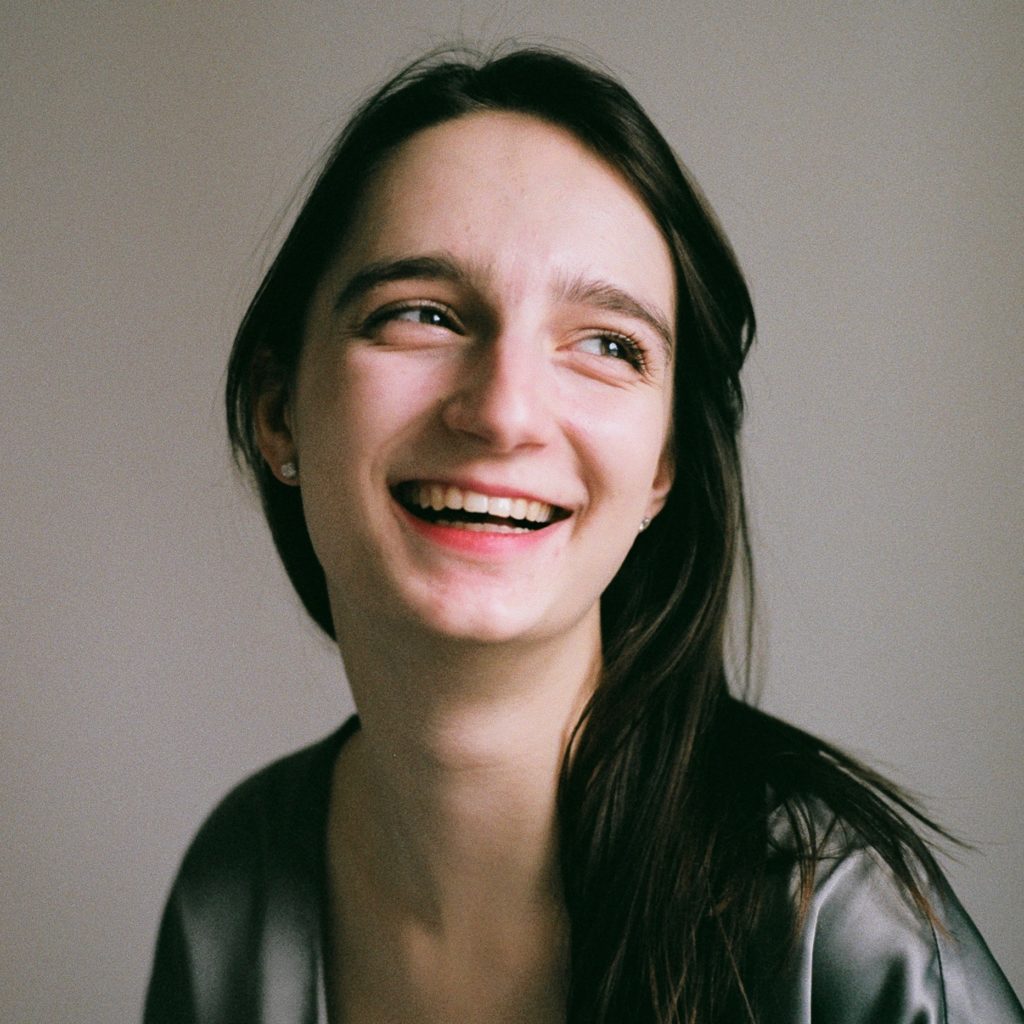 Aude Urbancic is Director of Music at Church of the Ascension. Aude has both Bachelor's and a Master's Degree in Piano Performance as well as an artist diploma in collaborative piano. She has attended some of Canada's most prestigious festivals including the Stratford Summer Music Vocal Academy, the Orford Academy and Opera NUOVA. Aude has a passion for opera and has, in the past year, been the rehearsal pianist for Britten's A Midsummer Night's Dream under Jean-François Rivet at the University of Montreal, Mozart's Magic Flute under Rosemary Thompson at Opera Nuova in Edmonton and Puccini's Madama Butterfly under Andrew Ager in Ottawa. She has also started adjudicating and was the Junior Piano II adjudicator for the New Brunswick Competitive Festival of Music. Aude also enjoys performing and most recently played Gershwin's Rhapsody in Blue with the Ottawa Pops Orchestra and played for the 100th anniversary of Finnish Independence gala in Vancouver alongside soprano Emili Losier.
Aude is happy to be back in Ottawa and is busy wearing many hats. Aside from having a piano studio, she coaches voice students at the University of Ottawa, plays recitals with singers, conducts five choirs including the Ottawa Carleton Male Choir and is a rehearsal pianist at the National Arts Centre. Most recently, she has accepted the position of Music Director at the Church of the Ascension.
When she is not making music, Aude enjoys tango dancing, knitting and cooking with local ingredients.
Parish Governance
2022–23 Executive Committee
The Rev'd Rhonda Waters
Wardens: Mary Crawford, Andrew Top*, David Longworth, & Sarah Dingle
Treasurer: Adrian Camfield
2022–23 Parish Council
Jill Allan, Bill Buchanan, Nora Fyles, Kate Jordan, Sarah Keeshan*, Nichola Mounsey, Hazel Nicholls, Ruth Posthuma, and Alan Remple (Assistant Treasurer)
*Delegates to Synod