Priest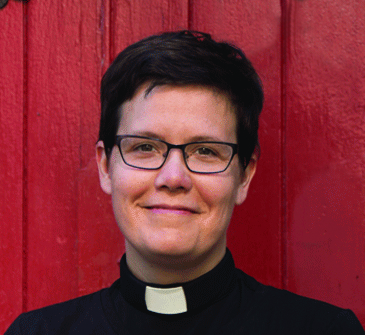 The Rev. Rhonda Waters has been our priest since September, 2016. Before moving to Ottawa, Rhonda served as the Associate Priest and Director of Education at Montreal's Christ Church Cathedral.
Born in rural Alberta, Rhonda still thinks the Prairies are "the most beautiful place on earth." She studied anthropology at McGill University in Montreal, became a "big city easterner," moved to New York with her husband, Thomas, for graduate studies in 2001 and then back to Montreal in 2007 for studies at the Montreal Diocesan Theological College, where she received her Master of Divinity degree.
Rhonda's early experience of strong lay leadership in the church instilled in her a deep appreciation for the work of all God's people and the importance of building a strong community of faith to sustain that work both within and beyond the walls of the church building. She rejoices in Ascension's commitment to inclusivity and enjoys the opportunity to work with such a diverse group of people.
Rhonda and Thomas, have one son, Gilbert, who is a constant source of hard questions and valuable theological reflection for Rhonda's own spiritual journey.
Assistant Curate
Rev. Adam Brown is Assistant Curate at Church of the Ascension.
Adam is a recent graduate of Trinity College at the University of Toronto, and was ordained to the transitional diaconate in December of 2019. Born and raised in rural Southern Ontario, Adam obtained a BA (Hons) in Sociology from Trent University in Peterborough. After seminary he moved to Ottawa, where he began his Assistant Curacy at All Saints Westboro.
Adam is a passionate advocate for social justice.
Music Director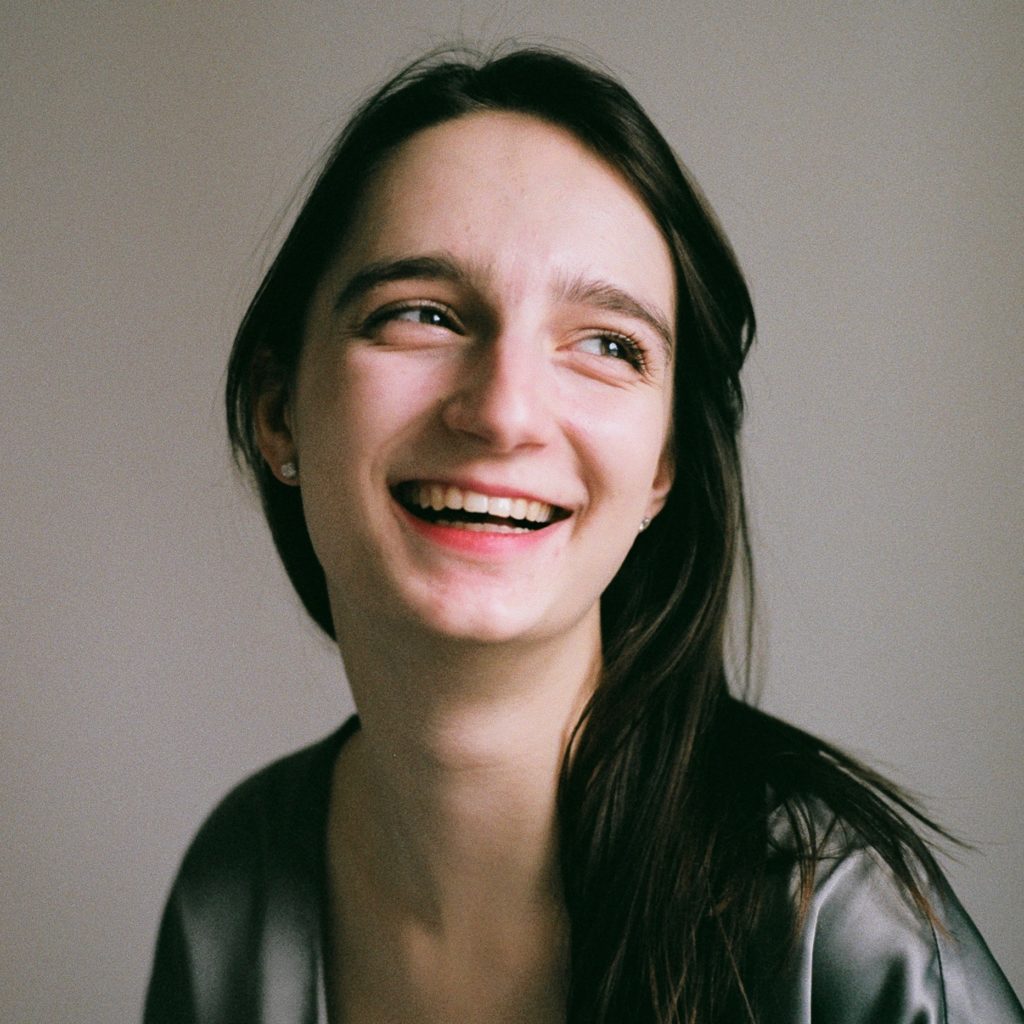 Aude Urbancic is Director of Music at Church of the Ascension. Aude has both Bachelor's and a Master's Degree in Piano Performance as well as an artist diploma in collaborative piano. She has attended some of Canada's most prestigious festivals including the Stratford Summer Music Vocal Academy, the Orford Academy and Opera NUOVA. Aude has a passion for opera and has, in the past year, been the rehearsal pianist for Britten's A Midsummer Night's Dream under Jean-François Rivet at the University of Montreal, Mozart's Magic Flute under Rosemary Thompson at Opera Nuova in Edmonton and Puccini's Madama Butterfly under Andrew Ager in Ottawa. She has also started adjudicating and was the Junior Piano II adjudicator for the New Brunswick Competitive Festival of Music. Aude also enjoys performing and most recently played Gershwin's Rhapsody in Blue with the Ottawa Pops Orchestra and played for the 100th anniversary of Finnish Independence gala in Vancouver alongside soprano Emili Losier.
Aude is happy to be back in Ottawa and is busy wearing many hats. Aside from having a piano studio, she coaches voice students at the University of Ottawa, plays recitals with singers, conducts five choirs including the Ottawa Carleton Male Choir and is a rehearsal pianist at the National Arts Centre. Most recently, she has accepted the position of Music Director at the Church of the Ascension.
When she is not making music, Aude enjoys tango dancing, knitting and cooking with local ingredients.
Children & Youth
Gabrielle Wilson has over 20 years experience working with children and youth in Canada, England, and Scotland. An Ottawa native, Gabrielle has worked with many organizations in the city, including Girl Guides Canada, the Ottawa Children's Choir and the Ottawa Regional Youth Choir.
At Mount Allison University in New Brunswick, Gabrielle took courses in History, Music, English, and Religious Studies, and helped produce four student musical productions. Back in Ottawa, Gabrielle completed an MA in English from Carleton University, looking at Nancy Drew and fictional representations of teenage girls, and then a Bachelor of Law degree from the University of Windsor. There, she had the opportunity to attend the 2009 conference, "Best Interests of the Child: Meaning and Application in Canada" at the University of Toronto.
After completing her degrees, Gabrielle fulfilled a desire to visit the United Kingdom and spent the next two years working and travelling through England and Scotland, where she enjoyed the opportunity to meet and work with so many different people—including singing with the Paisley Abbey choir for their 850th anniversary celebrations.
Upon her return to Canada in 2014, Gabrielle joined Christ Church Cathedral in Ottawa, working first as a librarian with their girl's choir, then taking over the position of Children's Ministry Co-ordinator in 2016. Gabrielle lives in Manotick with Rocky, her 7 year old terrier mix, who reminds her to be grateful for the simple things in life.
Parish Governance
2020–21 Executive Committee
The Rev'd Rhonda Waters
Wardens: Mary Holding, Steve de Paul, Mary Crawford, Andrew Top
Treasurer: Adrian Camfield
2020–21 Parish Council
David Broscoe, Hazel Nicholls, Jill Allan, Michelle Lawler, Pierre Rukatsa, Sarah Keeshan, Teuta Kosta, Trevor Deley