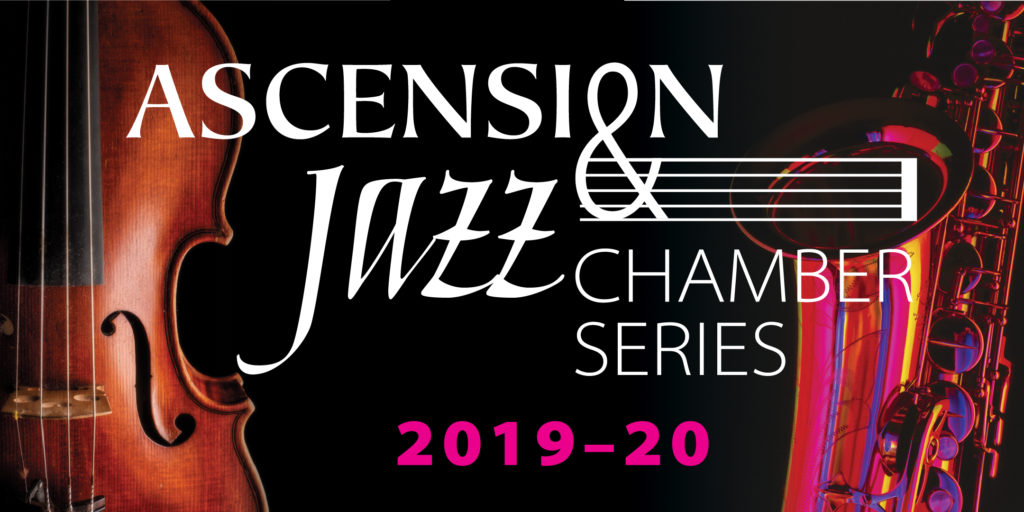 Return of the Jazz & Chamber Series
Under the artistic direction of Aude Urbancic, Ascension's Jazz & Chamber Series returns this fall, with a new program of established and emerging artists.
With the support and encouragement of our patrons, the community, and the artists themselves, we are extremely excited to invite everyone to a fourth year of live music in Old Ottawa East.
Our venue is welcoming and intimate; your ticket includes sweets and savouries, coffee or tea, or purchase a glass of wine or craft beer. Tickets, priced within reach, are available at the door, or online at Eventbrite.ca.
Daniel Arthur Trio
September 28, 2019 at 7:00 p.m.
---
Musicalement Fleet
November 2, 2019 at 7:00 p.m.
---
John Kofi Dapaah
December 21, 2019 at 7:00 p.m.
---
Love Duets
February 8, 2020 at 7:00 p.m.
---
Christian Vachon / Fred Lacroix
March 21, 2019 at 7:00 p.m.
---
Harmonic Generation
April 25, 2020 at 7:00 p.m.
---
Ascension Concerts Preview
For sneak peeks, discounts, and ticket draws, subscribe to our quarterly e-bulletin, Ascension Concert Preview.
---
---
Looking for a gig?
Jazz or classical artists interested in being featured in next year's concert series are encouraged to email their proposals to the Artistic Director, Aude Urbancic. Please follow the guidelines below.