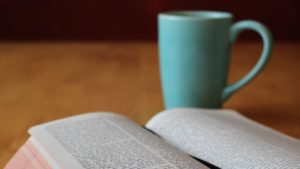 The Story
Feast of the Ascension
(transferred)
May 16, 2021
Acts 1:6-14
So when they had come together, the apostles asked Jesus, "Lord, is this the time when you will restore the kingdom to Israel?" He replied, "It is not for you to know the times or periods that the Father has set by his own authority. But you will receive power when the Holy Spirit has come upon you; and you will be my witnesses in Jerusalem, in all Judea and Samaria, and to the ends of the earth."
When he had said this, as they were watching, he was lifted up, and a cloud took him out of their sight. While he was going and they were gazing up toward heaven, suddenly two men in white robes stood by them. They said, "Men of Galilee, why do you stand looking up toward heaven? This Jesus, who has been taken up from you into heaven, will come in the same way as you saw him go into heaven."
Then they returned to Jerusalem from the mount called Olivet, which is near Jerusalem, a sabbath day's journey away. When they had entered the city, they went to the room upstairs where they were staying, Peter, and John, and James, and Andrew, Philip and Thomas, Bartholomew and Matthew, James son of Alphaeus, and Simon the Zealot, and Judas son of James. All these were constantly devoting themselves to prayer, together with certain women, including Mary the mother of Jesus, as well as his brothers.

---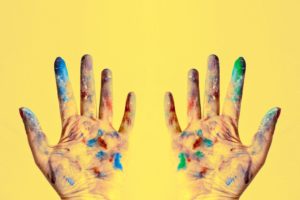 Something to Do
Proclaim in word and deed the good news of Jesus Christ
This is one of our baptismal promises – committing us to speak up and act out in response to our faith. This promise is about giving witness to the love and freedom we know in God through Jesus but it is also about being the Body of Christ. Jesus' ascension requires us to be the hands and feet and voice of Jesus in the world.
How will you fulfil this promise this week? What acts of love can you offer to the world? What words of hope and truth?
As you think about it, listen to this beautiful version of Christ has not body now but yours, attributed to a poem by Teresa of Avila.
a cloud took him out of their sight
Growing up on the prairies, I have always known that scenery is not only what happens on the ground. Whether you are going out for walks or sitting in your backyard or gazing out an open window, spend some time directing your sight upwards. Pay attention to the colours of the sky and the shapes of the clouds. What do you see? What do you find yourself thinking about?
---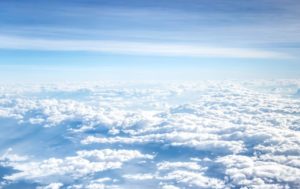 Something to Wonder
Lord, is this the time…?
Do you consider yourself a patient person? Has your capacity for patience changed over the course of the pandemic? I know that many people are finding this latest "wave" particularly difficult because it feels like it should be time for all of this to be over and the sense of hope deferred is exhausting. How are you feeling? Are you able to release the desire to know the time or do you find that an impossible suggestion?
Why do you stand looking up toward heaven?
On the one hand, this is a ridiculous question. They are looking up toward heaven because they just watched Jesus disappear into the sky! On the other hand, perhaps it is not so ridiculous – how often do we look for God where we last saw God instead of paying attention to where God is going?
Where are you looking for God these days? Why are you looking there? Might you be looking in the wrong direction? Where else could you look?
---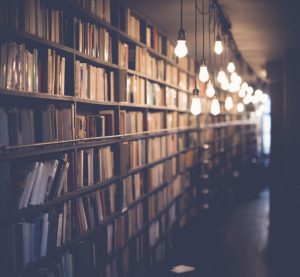 Something to Learn
Teresa of Avila
The song referenced above is based on poem attributed to Teresa of Avila, a 16th century Catholic theologian, reformer, and mystic. Her gifts of spiritual direction continue to nurture people seeking to deepen their prayer lives and grow towards union with God even today. Unlike some of her contemporaries, Teresa did not teach a life of withdrawn contemplation but rather saw life in the world as connected to fullness of life in God.
Read more about Teresa of Avila:
Teresa of Avila: Carmelite mystic and feisty administrator
Teresa of Avila – on wikipedia
Read about Teresa's great work on spiritual development: The Interior Castle
Read a brief excerpt from the most recent translation (2004), by Mirabai Starr, here.
"If you want to make progress on the path and ascend to the places you have longed for, the important thing is not to think too much, and so to do whatever best awakens your love. If you fall sometimes, do not lose heart. Keep striving to walk your path with integrity. God will draw out the good even from your fall."

---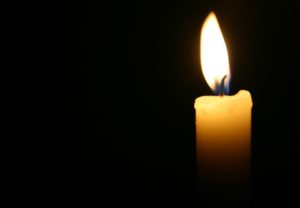 Something to Pray
Holy God, we do not always understand your word or your ways.
Give us wisdom and imagination and courage as we learn and grow.
The story this week has made me wonder about…
(what questions are still on your heart?)
Receive my questions and help me hear your answers.
The story this week has filled me with…
(how are you feeling?)
Accept my praise, heal my hurt, ease my worry.
The story this week has reminded me of…
(are there situations or people you are thinking of?)
Be with all who are in need of you.
In Jesus' name, we pray.
Amen.