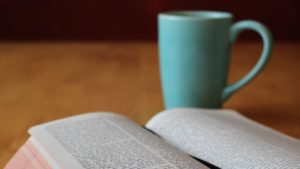 First Sunday of Lent
March 6, 2022
prepared by Karen McBride

Luke 4:1-13
Jesus, full of the Holy Spirit, returned from the Jordan and was led by the Spirit in the wilderness, where for forty days he was tempted by the devil. He ate nothing at all during those days, and when they were over, he was famished. The devil said to him, "If you are the Son of God, command this stone to become a loaf of bread." Jesus answered him, "It is written, 'One does not live by bread alone.'" Then the devil led him up and showed him in an instant all the kingdoms of the world. And the devil said to him, "To you I will give their glory and all this authority; for it has been given over to me, and I give it to anyone I please. If you, then, will worship me, it will all be yours." Jesus answered him, "It is written, 'Worship the Lord your God, and serve only him.'" Then the devil took him to Jerusalem, and placed him on the pinnacle of the temple, saying to him, "If you are the Son of God, throw yourself down from here, for it is written, 'He will command his angels concerning you, to protect you,' and 'On their hands they will bear you up, so that you will not dash your foot against a stone.'" Jesus answered him, "It is said, 'Do not put the Lord your God to the test.'" When the devil had finished every test, he departed from him until an opportune time.
---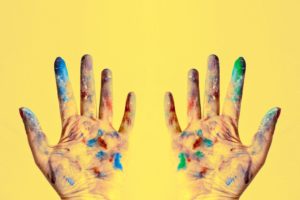 Something to Do
Let yourself be filled and led by the Spirit 
In this week's Gospel, as we mark the first Sunday of Lent, Jesus is "full of the Holy Spirit" and lets himself be "led by the Spirit" into the wilderness.  In some ways it's exactly these two conditions – being filled and being led – that characterize the spiritual work and the spiritual richness of Lent which calls us to "return" to God: creating space in our hearts for the Holy Spirit to fill might mean giving up some of those things that currently clutter them up unproductively; listening to God, and then aligning our wills with God's so we are led in wisdom might mean making some different choices. Make it an intention this week to let yourself be filled by the Holy Spirit, and to be attentive to what the Spirit is saying to you. The good news is that however you make room for that encounter, you can be assured of God's grace.
Create a simulated desert, then sit in it for a while
The experience of being alone in a desert is more than simply walking solo through an arid and barren landscape. It's also about solitude, and perhaps about a lack of recognizable sensory inputs. Is it possible to create something of a desert-like experience in your home? Maybe a dark, silent room? Maybe just close your eyes and visualize it? It could feel unnatural and uncomfortable at first but stay with the experience for a short time. Does your awareness shift, and if so, how? 
---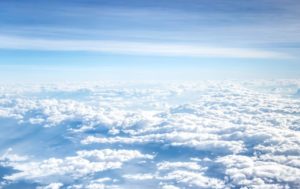 Something to Wonder
What is "an opportune time" for the devil?
Unique in Luke's version of Jesus' testing in the wilderness, the devil did not simply depart from Jesus after Jesus successfully resisted the temptations, but "he departed from him until an opportune time." Which begs the question, weakened physically though Jesus was from fasting, what was it about his responses to the devil that protected Jesus from sinning? 
Why does the mystic and well-known writer Thomas Merton call contemplative prayer "a preference for the desert"?
As Merton points out, all religious traditions describe higher forms of prayer that integrate and concentrate the senses, speaking of that integration as occurring in a place of "darkness" or "emptiness" in which there is an "extraordinary flowering of the spiritual senses." Much like a barren desert, this state of emptiness before God is, as St. John of the Cross describes, the soul at its core, at its substance, "where neither the devil nor the world nor sense can enter; … and the more of purity there is in it, the more abundantly and frequently and widely does God communicate himself."
---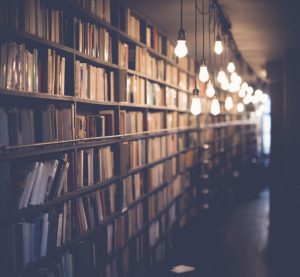 Something to Learn
Explore the Judean Desert
The Judean Desert lies east of Jerusalem and descends to the Dead Sea. Major urban areas in the region include Jerusalem, Bethlehem, and Jericho, all places which figure prominently in Gospels. In the eastern part of the area, the most arid, rainfall amounts to around 100 millimetres (3.9 inches) annually, compared, for example, to around 600 millimetres (24 inches) in the Jerusalem area. This is due to a "rain shadow" effect, which is an area of significantly reduced rainfall behind a mountainous region, on the side facing away from prevailing winds, known as its leeward side. Once every few years, however, after a couple days of rain, a rare phenomenon occurs, and the Judean Desert becomes green for a short period of time. Watch this dramatic change unfold here.  
The Judean Desert is also intimately connected with the establishment and growth of monasticism. One very early example was the Essene community at Qumran, which was an ascetic group who, frustrated with the priesthood in Jerusalem, moved to Qumran during the second century B.C.E. to live there more purely, with special dietary, clothing, ritual, and other practices; it was in the monastic caves at Qumran that the Dead Sea Scrolls were discovered in 1949-51. Another example are early forms of Christian monasticism, with many Desert Fathers and Desert Mothers and other influential Christian figures who retreated to the Judean Desert, some of whom spent much of their lives there as hermits or as members of monastic communities. Watch this 10-minute video from the Christian Media Center which highlights the biblical and monastic treasures of the Judean Desert.
---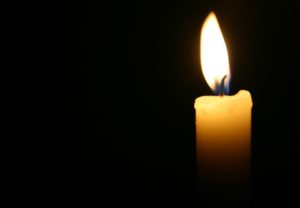 Something to Pray
Holy God, we do not always understand your word or your ways.
Give us wisdom and imagination and courage as we learn and grow.
The story this week has made me wonder about…
(what questions are still on your heart?)
Receive my questions and help me hear your answers.
The story this week has filled me with…
(how are you feeling?)
Accept my praise, heal my hurt, ease my worry.
The story this week has reminded me of…
(are there situations or people you are thinking of?)
Be with all who are in need of you.
In Jesus' name, we pray.
Amen.