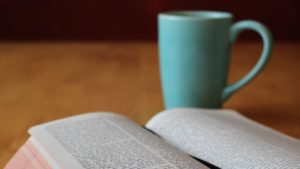 The Story
Third Sunday after Pentecost
June 13, 2021
Mark 4:26-34
Jesus said, "The kingdom of God is as if someone would scatter seed on the ground, and would sleep and rise night and day, and the seed would sprout and grow, he does not know how. The earth produces of itself, first the stalk, then the head, then the full grain in the head. But when the grain is ripe, at once he goes in with his sickle, because the harvest has come." He also said, "With what can we compare the kingdom of God, or what parable will we use for it? It is like a mustard seed, which, when sown upon the ground, is the smallest of all the seeds on earth; yet when it is sown it grows up and becomes the greatest of all shrubs, and puts forth large branches, so that the birds of the air can make nests in its shade." With many such parables he spoke the word to them, as they were able to hear it; he did not speak to them except in parables, but he explained everything in private to his disciples. 
---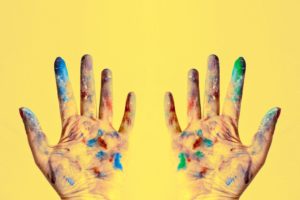 Something to Do
The long, green, growing season
The Reign of God is revealed all around us, in the beauty and miracle of the fruitful earth. God gives growth and life, for us and for all creation. Receive this healing gift this week – spend time outdoors, visit a farmer's market, tend your own garden – and feel yourself filled with the new life that comes from God.
Revisiting Parables
Last summer, we spent a lot of time with parables and trained our eyes to see them in our own lives. Spend some time seeing parables around you again – and listen to the parables members of Ascension shared with us on July 26, 2020.
The Kingdom of heaven is like… a collaborative sermon of shared parables
---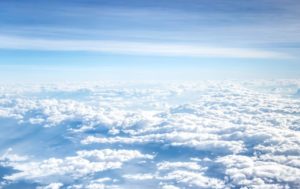 Something to Wonder
When the grain is ripe
The first parable in this week's story includes the work of the farmer who plants the seed and then, seeing when the grain is ripe, goes out to the harvest. What does the farmer's inclusion tell us about the Reign of God? What field have you been given to tend? What stage of growth is it at?
Like a mustard seed
The second parable in today's story offers us a tiny seed which grows beyond all expectation in order to provide a home to the birds of the air. Where are you in this parable? Are you a tiny seed, waiting to grow? Are you the strong branches, providing shade and shelter? Are you a bird, building a nest?
---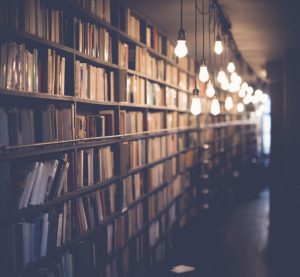 Something to Learn
Theology, Land, and Indigenous Teaching
Two articles from the Political Theology Network:
Indigenous Stewardship and the Death Rattle of White Supremacy by Natalie Avalos
Native peoples in the Americas understand the universe as alive and sentient. All phenomena in it are understood to be a distinct expression of life force, or spirit. Since all persons – human and other-than-human – such as plants, animals, rivers, winds, and mountains are expressions of spirit, they are understood to be interconnected and contingent.
Indigenizing Philosophy through the Land: On the Nature of the Concept by Brian Burkhart
Indigenizing philosophy through the land then is more than a culturally distinct way of philosophizing… it is a process of decolonization in the form of a revitalization of the relational modes of Indigenous life grounded in land as the relational ground of kinship and human beings as grounded in and inextricably entwined with this relational kinship ground.
---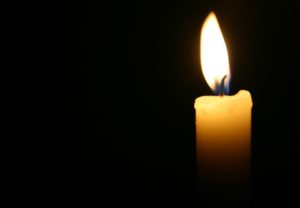 Something to Pray
Holy God, we do not always understand your word or your ways.
Give us wisdom and imagination and courage as we learn and grow.
The story this week has made me wonder about…
(what questions are still on your heart?)
Receive my questions and help me hear your answers.
The story this week has filled me with…
(how are you feeling?)
Accept my praise, heal my hurt, ease my worry.
The story this week has reminded me of…
(are there situations or people you are thinking of?)
Be with all who are in need of you.
In Jesus' name, we pray.
Amen.