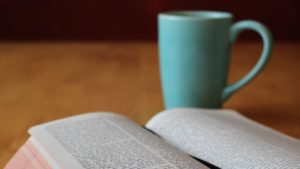 The Story
Second Sunday after Pentecost
June 6, 2021
Mark 3:20-35
The crowd came together again, so that they could not even eat. When his family heard it, they went out to restrain Jesus, for people were saying, "He has gone out of his mind." And the scribes who came down from Jerusalem said, "He has Beelzebul, and by the ruler of the demons he casts out demons." And he called them to him, and spoke to them in parables, "How can Satan cast out Satan? If a kingdom is divided against itself, that kingdom cannot stand. And if a house is divided against itself, that house will not be able to stand. And if Satan has risen up against himself and is divided, he cannot stand, but his end has come. But no one can enter a strong man's house and plunder his property without first tying up the strong man; then indeed the house can be plundered. Truly I tell you, people will be forgiven for their sins and whatever blasphemies they utter; but whoever blasphemes against the Holy Spirit can never have forgiveness, but is guilty of an eternal sin" – for they had said, "He has an unclean spirit." Then his mother and his brothers came; and standing outside, they sent to him and called him. A crowd was sitting around him; and they said to him, "Your mother and your brothers and sisters are outside, asking for you." And he replied, "Who are my mother and my brothers?" And looking at those who sat around him, he said, "Here are my mother and my brothers! Whoever does the will of God is my brother and sister and mother." 
---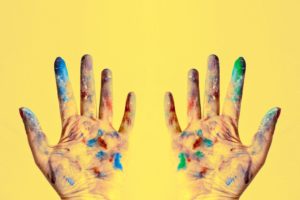 Something to Do
Tying up Satan
Jesus ministry of exorcism was strange enough to worry his family and attract the attention of the authorities and it hasn't gotten significantly easier for us to deal with in the centuries since. The supernatural register used in the Bible doesn't always sit easily in our modern minds but, regardless of how we imagine Beelzebul, we must surely acknowledge that evil continues to hold power over people and institutions in a myriad of tragic ways. This is the evil we renounce at our baptism; it is the evil from we which we ask to be delivered in the Lord's Prayer; it is the evil we name in confession and in intercessions as we ask God to set our world free.
This past week brought a stark reminder of evil in our country with the recovery of the remains of 215 children, buried in an unmarked gravesite at the Kamloops Indian Residential School. This is news – and it is not news. It is also an important moment for advocacy and justice work: the strong man has been tied up by the outbreaking of truth and empathy and now is the time to plunder his house!
What can we do?
Keep learning
Add your voice to political campaigns
Give your money
Orient and re-orient your heart and mind towards justice and hope through prayer, critical thinking, and conversation
Resources for doing all of that:
Who are my mother and my brothers?
Again and again, Jesus rejects simple understandings of biological family in order to emphasize the importance of God's family. Some Christian communities bring this teaching to life by calling everyone brother or sister. This teaching is also related to the Indigenous teaching that we are all relations – humans, animals, plants, water and all creation.
This week, use family words – brother, sister, mother, father, cousin, sibling, etc – to talk (or think) about the people and nature around you. How does it feel? Does it change the way you think about anything?
---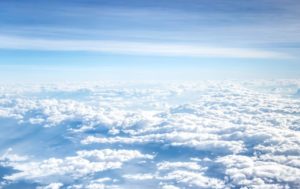 Something to Wonder
He has gone out of his mind
Jesus' family seems to have been genuinely concerned about his mental state which led them to dismissing his teaching. Have you ever dismissed someone's gifts – or been dismissed yourself – because of assumptions about mental health? What are the roots of that reaction? What are the consequences?
Whoever does the will of God
What is the will of God? Start by answering that question in a big, general way and then get more specific.
What is the will of God for me? For my church community?
How can I/we live out the will of God at this time? What choices do we need to make? Where should we put our time and money? What behaviours do we need to cultivate? What will we do?
---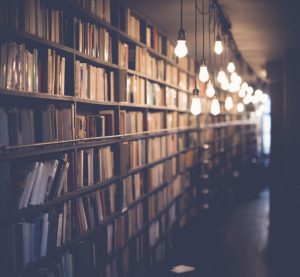 Something to Learn
A Brief History of Satan
There's a lot of important learning in the first "to do" offering of these week's Story at Home so I will only offer one additional piece in the Something to Learn section: Wikipedia's very thorough article on Satan. It offers plenty of rabbit trails to follow, if you are so inclined!
---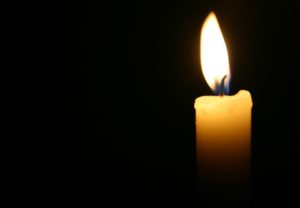 Something to Pray
Holy God, we do not always understand your word or your ways.
Give us wisdom and imagination and courage as we learn and grow.
The story this week has made me wonder about…
(what questions are still on your heart?)
Receive my questions and help me hear your answers.
The story this week has filled me with…
(how are you feeling?)
Accept my praise, heal my hurt, ease my worry.
The story this week has reminded me of…
(are there situations or people you are thinking of?)
Be with all who are in need of you.
In Jesus' name, we pray.
Amen.