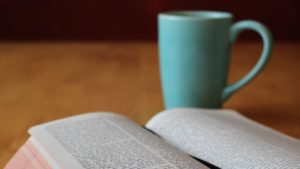 The Story for the
Second Sunday in Easter
April 11, 2021
prepared by the Rev'd Rhonda Waters
Acts 4:32-35
Now the whole group of those who believed were of one heart and soul, and no one claimed private ownership of any possessions, but everything they owned was held in common. With great power the apostles gave their testimony to the resurrection of the Lord Jesus, and great grace was upon them all. There was not a needy person among them, for as many as owned lands or houses sold them and brought the proceeds of what was sold. They laid it at the apostles' feet, and it was distributed to each as any had need. 
---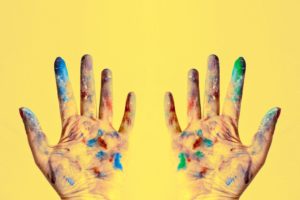 Something to Do
No one claimed private ownership of anything
How can you participate in this radical vision of community? Perhaps there is something you can give away. Perhaps there is something you can receive. Perhaps there is something you can share.
Give your testimony to the Resurrection
In the season of Easter, we are called to live the resurrection – to embrace the fullness of life in God's love and creativity. Do something to celebrate that life.
Go for a walk and see how many signs of new life you can see.
Make something beautiful – sing or paint or dance or plant or write or bake
Try something new – a new food or a new hobby or a new path
---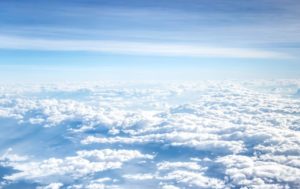 Something to Wonder
Faith & Works
This short description of the community of the apostles weaves together its spiritual and its material characteristics – they were one heart and mind; they shared all things in common; they testified with power and in grace; they ensured there was no one in need.
How woven together are the spiritual and material characteristics of our community? Of your family? Of your life?
No one claimed private ownership of anything
Does this vision of Christian community appeal to you? Why or why not?
What does this expression of Christian faith reveal about life in Christ?
Are there other ways in which that aspect of life in Christ can be expressed?
---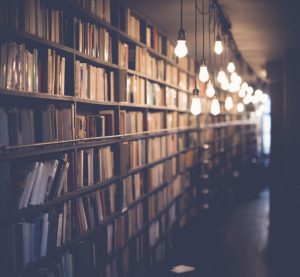 Something to Learn
Christianity and Money
For as long as there have been followers of Jesus (longer, in fact!), there have been questions about wealth. This article from the Christian History Institute gives an interesting overview of the Urge for Poverty .
And this article from the Anglican Journal discusses the vow of poverty as understood by the Sisterhood of Saint John the Divine, a Canadian Anglican religious order: The paradox of poverty
---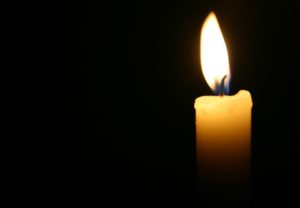 Something to Pray
Holy God, we do not always understand your word or your ways.
Give us wisdom and imagination and courage as we learn and grow.
The story this week has made me wonder about…
(what questions are still on your heart?)
Receive my questions and help me hear your answers.
The story this week has filled me with…
(how are you feeling?)
Accept my praise, heal my hurt, ease my worry.
The story this week has reminded me of…
(are there situations or people you are thinking of?)
Be with all who are in need of you.
In Jesus' name, we pray.
Amen.