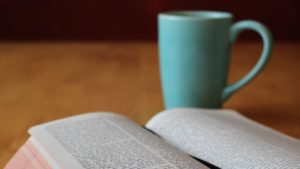 Seventh Sunday after the Epiphany
Feb 20, 2022
(a rerun Story at Home from February 2019)
1 Corinthians 15:35-38, 42-50
But someone will ask, "How are the dead raised? With what kind of body do they come?" Fool! What you sow does not come to life unless it dies. And as for what you sow, you do not sow the body that is to be, but a bare seed, perhaps of wheat or of some other grain. But God gives it a body as he has chosen, and to each kind of seed its own body. So it is with the resurrection of the dead. What is sown is perishable, what is raised is imperishable. It is sown in dishonour, it is raised in glory. It is sown in weakness, it is raised in power. It is sown a physical body, it is raised a spiritual body. If there is a physical body, there is also a spiritual body. Thus it is written, "The first man, Adam, became a living being"; the last Adam became a life-giving spirit. But it is not the spiritual that is first, but the physical, and then the spiritual. The first man was from the earth, a man of dust; the second man is from heaven. As was the man of dust, so are those who are of the dust; and as is the man of heaven, so are those who are of heaven. Just as we have borne the image of the man of dust, we will also bear the image of the man of heaven. What I am saying, brothers and sisters, is this: flesh and blood cannot inherit the kingdom of God, nor does the perishable inherit the imperishable.
---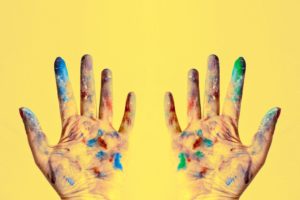 Something to Do
Waiting for Spring
It's nearing the end of February, the end of months and months of snow and ice and cold. It can be hard to believe that spring will ever come…but it will. Paul reminds us that the miracle of Resurrection is built into the very order of creation. Bare seeds are planted in the earth and green life comes forth.

Plant a seed this week. Check out this guide for an easy seed starting kit.
Appreciating Winter
It's the end of February. Winter will only be with us for a short while longer. Go out and find a way to enjoy it. The first man was made of dust – make one out of snow. You are made of flesh and blood – rejoice in your body's ability to keep you warm (with help from the right clothes, of course!) and go for a skate or a skit or a snowshoe tramp. The perishable will not last for ever – enjoy it while you can!
---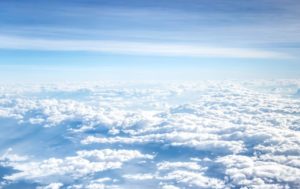 Something to Wonder
"What you sow does not come to life unless it dies."
Paul reminds us that Resurrection is built into the very order of creation.
Where in your life have you experienced resurrection?
What might be buried now, in preparation for new life?
What might you need to allow to die in order to experience new life?
"…you know that in the Lord your labour is not in vain."
We are not only set free after resurrection. We are set free now, in this life. Knowing that death and sin have lost their power, we can confront injustice and suffering knowing that the victory is assured – even if we can't see it now.
What does that promise mean to you? How might you remind yourself of this promise when things are hard?
---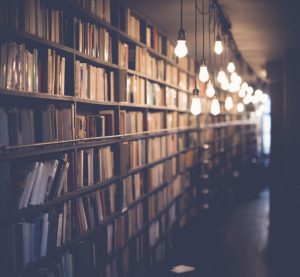 Something to Learn
The Resurrection of the Body
We usually think of life-after-death in terms of an immortal soul that leaves our bodies behind when we die but where does this idea come from and what does it mean? These two (very brief) essays, one by the dean of an ecumencial evangelical seminary and one by an Orthodox priest, discuss the source of this philosophy and the implications of the Biblical idea of the bodily resurrection.

What do we gain from a bodily resurrection? by Timothy George, Beeson Divinity School

The Immortal Soul and the Resurrected Body by Fr. Ted Bobosh, Orthodox Church in America.
Purgatory
"Listen, I will tell you a mystery! We will not all die, but we will all be changed…"
Paul doesn't know how we will be changed – but he knows that our mortal bodies are not equipped for immortality and so, since we have been promised freedom from death, he knows we will be changed somehow. And it is not only our mortal bodies that need to be changed – we need to come to bear the image of the man of heaven, rather than of dust.

The idea of purgatory is, in part, an attempt to deal with this sense that we are not, as we are, ready for heaven. Turn to wikipedia for a primer on purgatory.

Lucy Maud Montgomery, author of the Anne of Green Gables books and an astute Presbyterian theological thinker, reflected on the need to ready yourself for heaven by the way you live your life on earth. Otherwise, the beauty of heaven might be experienced as a condemnation of a selfish life. Purgatory can, perhaps, be shifted from the afterlife to this one.
---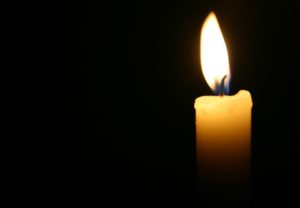 Something to Pray
Holy God, we do not always understand your word or your ways.
Give us wisdom and imagination and courage as we learn and grow.
The story this week has made me wonder about…
(what questions are still on your heart?)
Receive my questions and help me hear your answers.
The story this week has filled me with…
(how are you feeling?)
Accept my praise, heal my hurt, ease my worry.
The story this week has reminded me of…
(are there situations or people you are thinking of?)
Be with all who are in need of you.
In Jesus' name, we pray.
Amen.