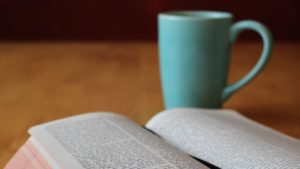 The Story for 22nd Sunday after Pentecost
Oct 24, 2021
(a rerun Story at Home from 2018)
Mark 10:46-52
They came to Jericho. As Jesus and his disciples and a large crowd were leaving Jericho, Bartimaeus son of Timaeus, a blind beggar, was sitting by the roadside. When he heard that it was Jesus of Nazareth, he began to shout out and say, "Jesus, Son of David, have mercy on me!" Many sternly ordered him to be quiet, but he cried out even more loudly, "Son of David, have mercy on me!" Jesus stood still and said, "Call him here." And they called the blind man, saying to him, "Take heart; get up, he is calling you." So throwing off his cloak, he sprang up and came to Jesus. Then Jesus said to him, "What do you want me to do for you?" The blind man said to him, "My teacher, let me see again." Jesus said to him, "Go; your faith has made you well." Immediately he regained his sight and followed him on the way.
---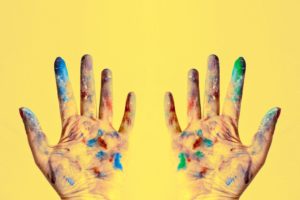 Something to Do
Eyes and Ears
Although this is a story about someone regaining their sight, it is mostly about hearing and being heard.  Spend some time this week focusing on what you can hear.  What are the first sounds you hear in the morning?  What are the sounds of your house in the evening? Whose voice do you hear most often during the day? What kind of noise do you make as you move about your home?  Where can you hear God in the midst of your day?   
Raise your voice
Say your prayers out loud this week. If you usually say your prayers out loud, say them louder. What does it feel like?
---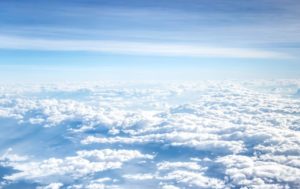 Something to Wonder
Many sternly ordered him to be quiet…
Bartimaeus kept calling out for Jesus, insisting that his needs be heard, even when the people around him were trying to make him be quiet.
Have you ever felt silenced? When? What did you do?
Have you ever been in the position of silencing someone? If so, why did you do it? What happened?
Take heart; get up, he is calling you
Jesus heard Bartimaeus calling and responded with an invitation for Bartimaeus to come closer. Can you imagine how Bartimaeus felt?
Have you ever heard God calling you to come closer or to make a change in your life or respond to an opportunity? What was that like? What did you do?
What do you want me to do for you?
It is important to be careful with stories of people receiving the ability to see or hear or walk so that we don't make assumptions about all people who may be deaf or blind or unable to walk. Not everyone necessarily wants their bodies and abilities to be changed.
Perhaps this is why Jesus takes the time to ask Bartimaeus what he wants and doesn't just assume it's his sight. After all, the need for healing is not necessarily tied to issues of ability. Sighted people and blind people alike need Jesus' healing presence.
Are you in need of healing?  
Is there something in your life that feels broken or incomplete?  
What would you like Jesus to do for you?
---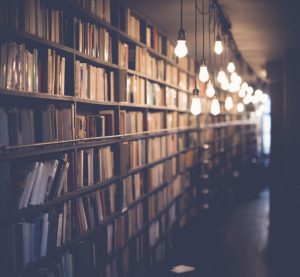 Something to Learn
Speaking and Silencing
The question of who is heard and who is silenced is at the heart of justice. The Scriptures are filled with praise for God as the One who hears the cry of the oppressed and the broken hearted, even when no one else is listening.
Rebecca Solnit, the writer and activist, may not have had Jesus in mind when she wrote this piece but we can have him in mind when we read it!
"Who is heard and who is not defines the status quo. Those who embody it, often at the cost of extraordinary silences with themselves, move to the centre; those who embody what is not heard, or what violates those who rise on silence, are cast out. By redefining whose voice is valued, we redefine our society and its values."  From Silence and Powerlessness Go Hand in Hand, The Guardian, 8 Mar 2017
There can also be a great cost to those who choose to break silence when that silence serves the interests of people in power – or even just preserves the comfort of the majority.
Breaking the Silence is an an organization of veteran combatants who have served in the Israeli military since the start of the Second Intifada and have taken it upon themselves to expose the Israeli public to the reality of everyday life in the Occupied Territories. 
Leopoldo López is an opposition leader in Venezuela who was arrested in 2014. After three years and seven months in the Ramo Verde military prison outside Caracas, López was released to house arrest last summer on the condition that he remain silent.  He worked with Wil S. Hylton, a reporter with the New York Times, to report his story.
Read the article hear:
"Leopoldo López Speaks Out, and Venezuela's Government Cracks Down"
Listen to the audio documentary, including interview footage, here.
---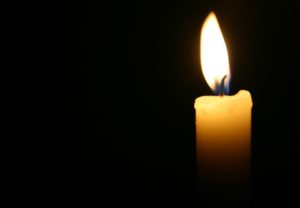 Something to Pray
Holy God, we do not always understand your word or your ways.
Give us wisdom and imagination and courage as we learn and grow.
The story this week has made me wonder about…
(what questions are still on your heart?)
Receive my questions and help me hear your answers.
The story this week has filled me with…
(how are you feeling?)
Accept my praise, heal my hurt, ease my worry.
The story this week has reminded me of…
(are there situations or people you are thinking of?)
Be with all who are in need of you.
In Jesus' name, we pray.
Amen.