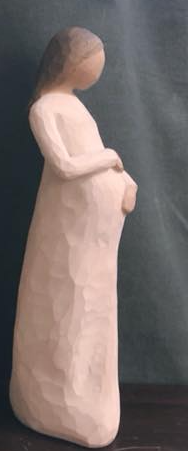 Mary's Story
Sundays in December
10:00
Come hear the story of Mary as she prepares for the coming of Jesus. Each week, we will add another piece in a dramatic, musical presentation designed for children's participation.
---
Advent Potlucks and the Apocalypse
Thursdays, Dec. 5, 12, 19
6:15 – 9:15
Come for a potluck dinner and watch two episodes per week of the miniseries Good Omens, based on the book by Neil Gaiman and Terry Pratchett. (recommended for 12 years and up)
Spend some time this Advent contemplating the big questions with this (very!) irreverent tale of good and evil and the end of the world, starring David Tenant as the demon Crowley and Michael Sheen as the angel Aziraphael.
---
A Morning with St. Matthew
Saturday, Dec. 7th
9-12:30
Prepare for the coming of Jesus by hearing the whole of the Gospel of Matthew. Participants will be invited to take turns reading out loud or to simply listen. Materials will be provided for drawing or taking notes as you listen.
Tea and coffee provided; baked treats welcome!