Interested in developing a new relationship with Indigenous peoples and learning about what the Anglican Church of Canada is doing?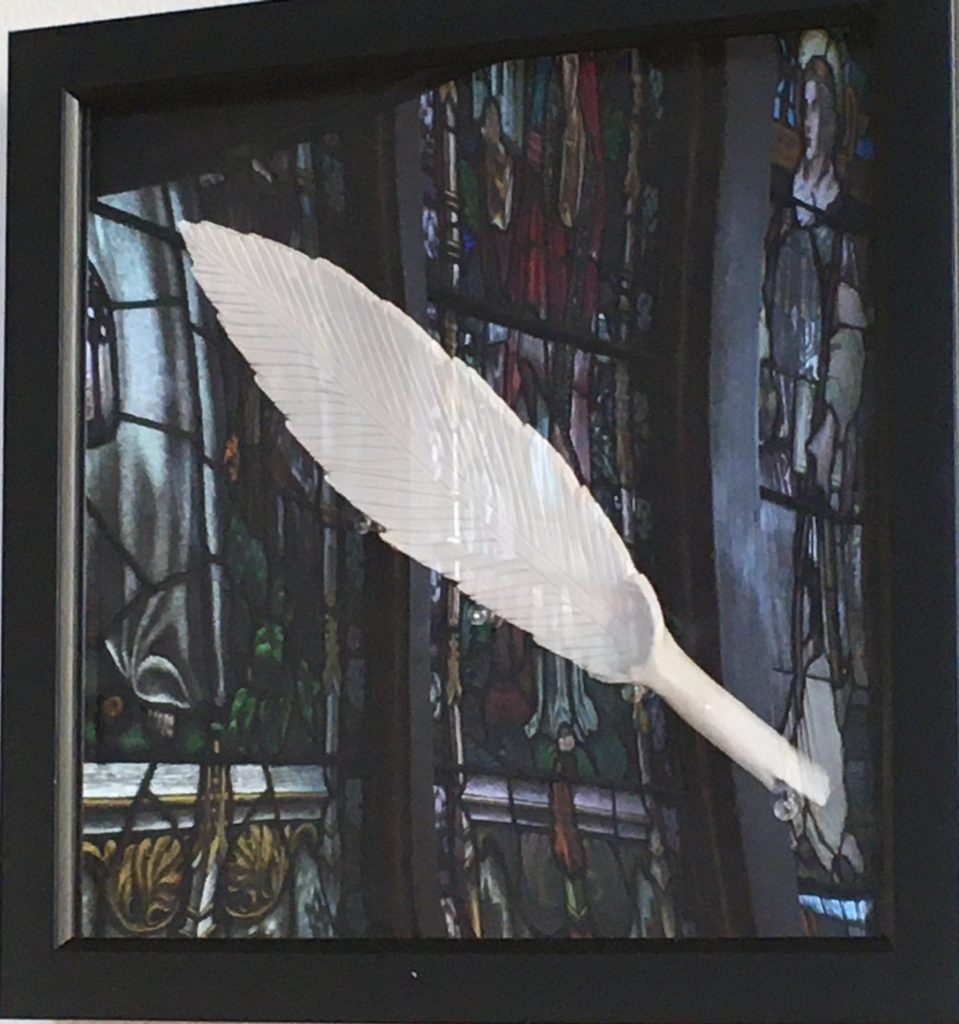 A white ceramic feather was offered to each congregation and community ministry in the Diocese of Ottawa to serve as a sign of commitment to building relationships with all Indigenous peoples in the Ottawa area. Our feather is on display beside our baptismal font, reminding us that reconciliation is part of our vocation as Christians. In this photo, you can see our stained glass windows reflected in the glass of the feather's display case.
More details about this feather can be found here.