Church of the Ascension is committed to being a safe and welcoming place for all.
We use gender inclusive language for God and humans and seek to honour and respect people of all races, cultures, gender identities, and sexual orientations.
We acknowledge that we live and worship on the traditional and unceded territory of the Algonquin Anishnabe nation.
We seek to use fair-trade goods wherever possible and to be responsible stewards of God's creation, including the use of green energy to supply our electricity.
---
Ascension Activities
Refugee Sponsorship and Resettlement
Ascension has had an active ministry of sponsoring and supporting refugees and newcomers to Canada for many years.
This work is overseen by the Refugee Ministry Steering Committee, which does the challenging work of receiving and responding to requests for help as the church's resources allow.
Each sponsorship is undertaken by a Refugee Working Group, the team that coordinates the fundraising and supports the individual or family through the process of applying, arriving, and settling in Canada.
Contact the Refugee Ministry Steering Committee chair to learn more or get involved.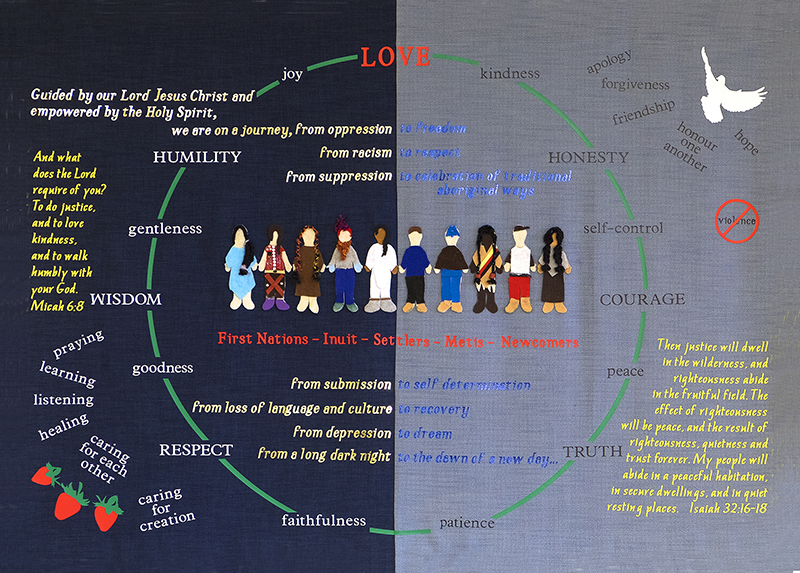 All My Relations – Ascension (AMR) is our parish chapter of the diocesan All My Relations working group.
AMR provides opportunities for learning about the history and legacy of colonialism in Canada and for responding to the Truth and Reconciliation Commission's Calls to Action in order to build a new relationship between settlers and Indigenous peoples.
Contact the AMR co-chairs to get involved:
Centretown Churches Social Action Committee
Church of the Ascension is a founding member of the ecumenical Centretown Churches Social Action Committee which supports the Centretown Emergency Food Centre.
Ottawa Pride Parade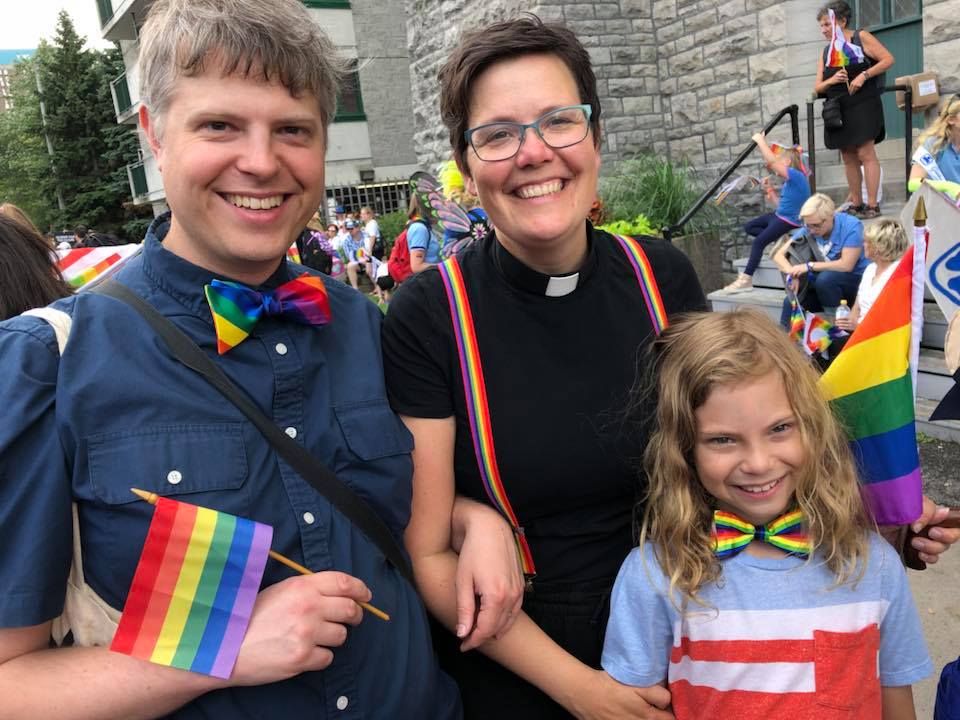 Every August, a contingent from Church of the Ascension marches with the Diocese of Ottawa in the annual Capital Pride Parade as a declaration of God's love for members of the LGBTQ2S+ community.