Ottawa's neighbourhood concert series offers Christmas concerts, jazz, chamber and gospel music at prices within reach.
Ascension Jazz & Chamber Series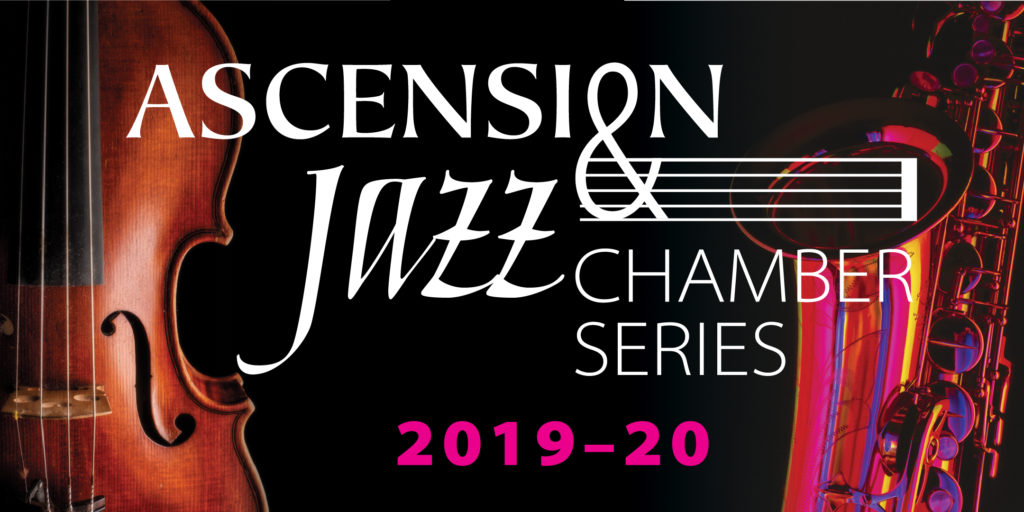 "If you are looking for reasonably priced, high-calibre entertainment in a neighbourhood venue with great acoustics and a friendly, relaxed environment, check out this popular concert series at Church of the Ascension."
—Theresa Wallace, The Mainstreeter
Under the auspices of artistic director Aude Urbancic, and with the support and encouragement of our patrons, the community, and the artists, we are extremely excited to invite everyone to a fourth year of live music in Old Ottawa East.
Our venue is welcoming and intimate; your ticket includes sweets and savouries, coffee or tea, or purchase a glass of wine or craft beer. Tickets, priced within reach, are available at the door, or online at Eventbrite.ca.
---
Have Yourself A Jazzy Little Christmas
John Kofi Dapaah and Friends,
December 21, 2019 at 7:00 p.m.
From chestnuts to Charlie Brown, "Have Yourself A Jazzy Little Christmas" is a sparkling program of yule essentials. Superb gospel and jazz, brought to you by Roxanne Goodman, Michael Curtis Hanna, and the John Dapaah Trio.
Your ticket includes a holiday assortment of sweets and savouries, prepared by Greystone chef Juanita Cody. Enjoy coffee and tea, or purchase a glass of seasonal cheer.
---
Love Duets
February 8, 2020 at 7:00 p.m.
---
Christian Vachon / Fred Lacroix
March 21, 2019 at 7:00 p.m.
---
Harmonic Generation
April 25, 2020 at 7:00 p.m.
---
Ascension Concert Preview
For sneak peeks, discounts, and ticket draws, subscribe to our quarterly e-bulletin, Ascension Concert Preview.
---
---
Looking for a gig?
Jazz or classical artists interested in being featured in next year's concert series are encouraged to email their proposals to the Artistic Director, Aude Urbancic. Please follow the guidelines below.