This December, we won't have the usual round of parties, concerts, fundraisers, and feasts but we can still mark Advent as a time of holy, hopeful anticipation. Here are some suggestions.
Fill your home with Advent music. This Spotify playlist comes from Lifelong Learning at Virginia Theological Seminary and includes music from a variety of genres. It is one of many available.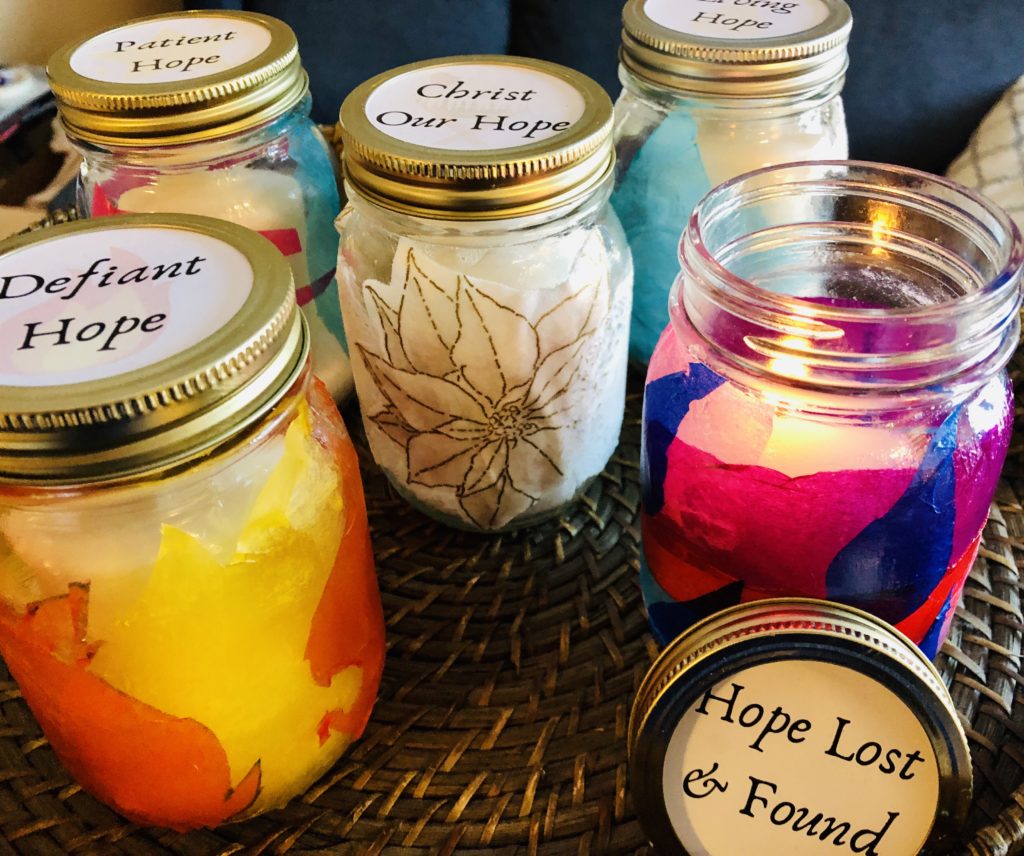 Light Advent Candles. Whether you have the Ascension Advent Kit candles, your own well-loved wreath, or simply an assortment of candles, mark the passing of Advent with candlelight and prayer. You might want to use this set of prayers and prompts which go along with our Defiant Hope theme for 2020.
Train Your Eye with Advent Word. Download this image or sign up to receive a daily email prompt. Then, each day, look for an image that reflects that day's word. Take a picture and post it to your social media with #adventword #[word of the day] #ascensionottawa.
Take some time to encounter Jesus in the Gospel according to Mark with this self-directed Advent Quiet Time.
Spend a little extra time in prayer. The Daily Prayer services have been updated for Advent or you may like to try this video examen from Work of the People.