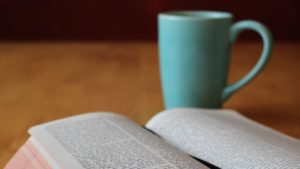 Feast of the Ascension
May 26, 2022

Luke 24:44-53
Jesus said to them, "These are my words that I spoke to you while I was still with you that everything written about me in the law of Moses, the prophets, and the psalms must be fulfilled." Then he opened their minds to understand the scriptures, and he said to them, "Thus it is written, that the Messiah is to suffer and to rise from the dead on the third day, and that repentance and forgiveness of sins is to be proclaimed in his name to all nations, beginning from Jerusalem. You are witnesses of these things. And see, I am sending upon you what my Father promised; so stay here in the city until you have been clothed with power from on high." Then he led them out as far as Bethany, and, lifting up his hands, he blessed them. While he was blessing them, he withdrew from them and was carried up into heaven. And they worshipped him, and returned to Jerusalem with great joy; and they were continually in the temple blessing God.
---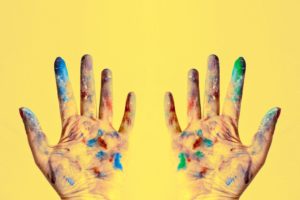 Something to Do
he was carried up into heaven
The ascension is a strange piece of a strange story but don't get bogged down in logistics. Instead, think about the truth under the story, the truth the story points to. Jesus is not physically present with us but, having entered into heaven (the place of God), Jesus remains available to us, always and everywhere.
Look for Jesus this week. He is in heaven – which means he is here to be found.
The Body of Christ
Another truth this story reveals is that we are the Body of Christ on earth. We have been blessed and empowered to carry on Jesus' ministry, serving as his hands and feet, mouth and eyes. How will you proclaim the Good News of God's love and the gift of new life this week? How will you serve as Jesus served?
---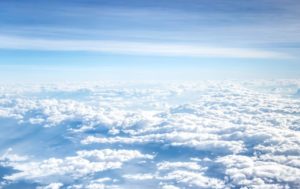 Something to Wonder
until you have been clothed with power from on high
Consider the idea of "power":
how does the idea of power make you feel?
does the power from on high differ from the power we see in the world around us? Why or why not?
have you ever felt powerful? Do you want to feel powerful?
have you ever felt empowered? Is that the same or different from feeling powerful?
What comes next?
Jesus' disciples were probably not expecting the events of this day and, although they went back to Jerusalem "with great joy", they must also have been filled with questions about what was going to happen next.
What comes next is a familiar question at Church of the Ascension these days. The ongoing work of responding to the changes and challenges of the pandemic; the uncertainty associated with preparing for a new priest; the desire to discern and respond to God's call in this moment – all of this fills us with questions about what will come next.
How do those questions make you feel? How do you think they are impacting your fellow Ascensionites and the parish as a whole? Are you able to feel the great joy of Jesus' promise as you wait to discover the answers?
---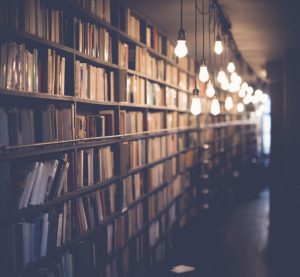 Something to Learn
Why does the Ascension of Jesus matter?
From the Bible Project:
Commonly called the ascension, the belief that Jesus "ascended" into Heaven, has been essential to followers of Jesus for almost 2,000 years (e.g. The Nicene Creed, 325 A.D.).
But what does it mean that Jesus "ascended into Heaven"? Did Jesus take off into outer space? Is the point of the ascension that Jesus floated away into the clouds, or is it something else? More importantly, why does any of this matter? To answer these questions, and to better understand Jesus' powerful ascension, we need to step back and start with the big biblical concepts of Heaven and Earth—God's space and human's space.
Let's take a look! Read the whole essay.
---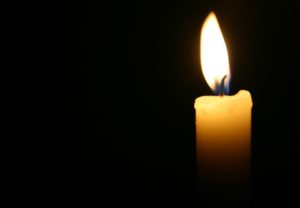 Something to Pray
Holy God, we do not always understand your word or your ways.
Give us wisdom and imagination and courage as we learn and grow.
The story this week has made me wonder about…
(what questions are still on your heart?)
Receive my questions and help me hear your answers.
The story this week has filled me with…
(how are you feeling?)
Accept my praise, heal my hurt, ease my worry.
The story this week has reminded me of…
(are there situations or people you are thinking of?)
Be with all who are in need of you.
In Jesus' name, we pray.
Amen.