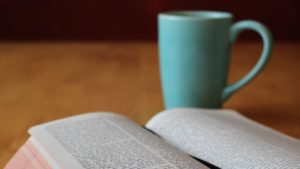 The Story for the
Thirteenth Sunday after Pentecost
August 30, 2020
prepared by the Rev'd Rhonda Waters
Romans 12:9-21
Let love be genuine; hate what is evil, hold fast to what is good; love one another with mutual affection; outdo one another in showing honour. Do not lag in zeal, be ardent in spirit, serve the Lord. Rejoice in hope, be patient in suffering, persevere in prayer. Contribute to the needs of the saints; extend hospitality to strangers. Bless those who persecute you; bless and do not curse them. Rejoice with those who rejoice, weep with those who weep. Live in harmony with one another; do not be haughty, but associate with the lowly; do not claim to be wiser than you are. Do not repay anyone evil for evil, but take thought for what is noble in the sight of all. If it is possible, so far as it depends on you, live peaceably with all. Beloved, never avenge yourselves, but leave room for the wrath of God; for it is written, "Vengeance is mine, I will repay, says the Lord." No, "if your enemies are hungry, feed them; if they are thirsty, give them something to drink; for by doing this you will heap burning coals on their heads." Do not be overcome by evil, but overcome evil with good.
---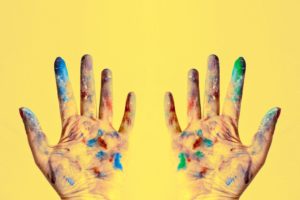 Something to Do
Let love be genuine; hate what is evil…
and the list goes on. Choose one of Paul's instructions and really focus on it this week. How can you fully accomplish it in your day-to-day life?
Do not be overcome by evil, but overcome evil with good.
Pick any big problem in the world – climate change or income inequality or racism or social isolation…any big problem. Do one specific, concrete good thing to work towards overcoming it. It doesn't have to be a big thing or a hard thing – just a thing you can do that helps you refuse to let the world be overcome by evil.
What did you do?
---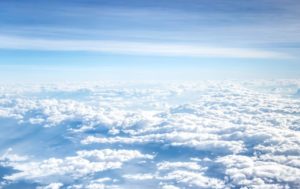 Something to Wonder
So. Many. Words.
Read the passage again, slowly, perhaps outloud. It is full of powerful words: honour; zeal; persevere; bless; weep; haughty; peaceably.
Do any of the words in the passage make you uncomfortable? Why?
Which words do you particularly like? Why?
Leave room for the wrath of God
We don't talk a lot about the wrath of God, preferring instead to focus on God's mercy. Is mercy possible, though, in the absence of judgement?
How do you understand God's role as judge? Does the idea that God gets angry make sense to you? Why or why not?
Are you satisfied letting God handle your vengeance or do you want to take such matters into your own hands?
---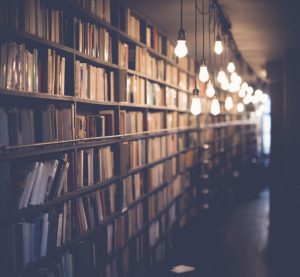 Something to Learn
Paul's Letter to the Romans
Paul's letter to the church in Rome is his last and longest letter. It is also the only letter we have which he wrote to a community he had never met in person. He sent the letter ahead of himself to serve as something of an introduction – quite the introduction, indeed!
These two short articles offer fascinating insights into what might have been going on in the Christian community in Rome at the time.
"Earliest Days of the Roman Christian Church" by Sam O'Neal
"Something About the Book of Romans that will Help You Really "Get" It" by Kenneth Berding, Talbot School of Theology
---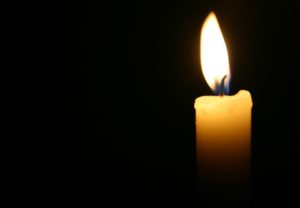 Something to Pray
Holy God, we do not always understand your word or your ways.
Give us wisdom and imagination and courage as we learn and grow.
The story this week has made me wonder about…
(what questions are still on your heart?)
Receive my questions and help me hear your answers.
The story this week has filled me with…
(how are you feeling?)
Accept my praise, heal my hurt, ease my worry.
The story this week has reminded me of…
(are there situations or people you are thinking of?)
Be with all who are in need of you.
In Jesus' name, we pray.
Amen.