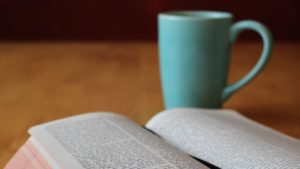 The Story for the
Sixth Sunday after Pentecost
July 12, 2020
prepared by the Rev'd Adam Brown
Matthew 13:1-9, 18-23
That same day Jesus went out of the house and sat beside the sea. Such great crowds gathered around him that he got into a boat and sat there, while the whole crowd stood on the beach. And he told them many things in parables, saying: "Listen! A sower went out to sow. And as he sowed, some seeds fell on the path, and the birds came and ate them up. Other seeds fell on rocky ground, where they did not have much soil, and they sprang up quickly, since they had no depth of soil. But when the sun rose, they were scorched; and since they had no root, they withered away. Other seeds fell among thorns, and the thorns grew up and choked them. Other seeds fell on good soil and brought forth grain, some a hundredfold, some sixty, some thirty. Let anyone with ears listen!
Hear then the parable of the sower. When anyone hears the word of the kingdom and does not understand it, the evil one comes and snatches away what is sown in the heart; this is what was sown on the path. As for what was sown on rocky ground, this is the one who hears the word and immediately receives it with joy; yet such a person has no root, but endures only for a while, and when trouble or persecution arises on account of the word, that person immediately falls away. As for what was sown among thorns, this is the one who hears the word, but the cares of the world and the lure of wealth choke the word, and it yields nothing. But as for what was sown on good soil, this is the one who hears the word and understands it, who indeed bears fruit and yields, in one case a hundredfold, in another sixty, and in another thirty."
---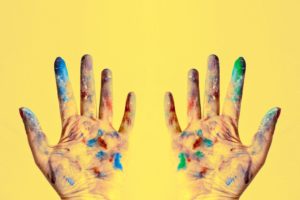 Something to Do
Walking with the Sower
Go for a walk this week and visit a park. How many birds, animals, and plants can you name? Spend some time watching nature and see how God is speaking through Creation.
Spiritual Gardening
If you're looking for a craft project, glue (or draw) a few seeds/beans/pebbles to a paper (in the form of "bullet points" is the easiest), and next to each, write out or draw what spiritual gift each of those "seeds" represents, what is something that keeps your from nourishing that spiritual gift, and what you can do to help them grow.
---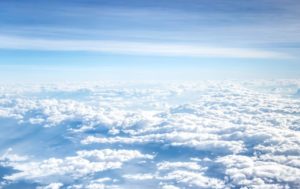 Something to Wonder
Three Dangers
In this week's Gospel reading, we hear of three dangers to watch out for as those who listen for God: a failure to understand, superficial joy, and distraction.
Were there times where you noticed any of these in your own life? How did these moments make you feel? How did you, or will you, try to overcome it?
Where are the seeds?
Sometimes when listening to this parable we focus on the ground, birds, and weeds, and forget about the seeds and the sower themselves. How might you learn to recognize them more readily in your own life?
---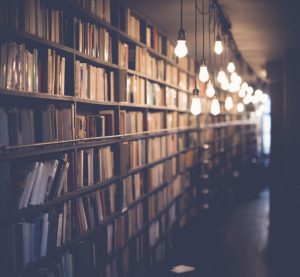 Something to Learn
Seeding the Kingdom of God in the Diocese of Ottawa
Learn about the community ministries and, especially, the newest community ministry in the diocese: Centre 105 in Cornwall, Ontario.
Seeding the Kingdom of God in the company of Oscar Romero
Saint Oscar Romero, fourth Roman Catholic Archbishop of San Salvador, was an advocate for the poor, and dedicated his life to fighting against corruption and standing up for the oppressed, eventually leading to his assassination while celebrating the Eucharist in 1980. The following reflection was written around the time of his death and is often associated with him:
It helps, now and then, to step back and take a long view.
The kingdom is not only beyond our efforts, it is even beyond our vision.
We accomplish in our lifetime only a tiny fraction of the magnificent
enterprise that is God's work.
Nothing we do is complete,
which is a way of saying that the Kingdom always lies beyond us.
No statement says all that could be said.
No prayer fully expresses our faith.
No confession brings perfection.
No pastoral visit brings wholeness.
No program accomplishes the Church's mission.
No set of goals and objectives includes everything.
This is what we are about.
We plant the seeds that one day will grow.
We water seeds already planted, knowing that they hold future promise.
We lay foundations that will need further development.
We provide yeast that produces far beyond our capabilities.
We cannot do everything,
and there is a sense of liberation in realizing that.
This enables us to do something, and to do it very well.
It may be incomplete, but it is a beginning, a step along the way, an
opportunity for the Lord's grace to enter and do the rest.
We may never see the end results,
but that is the difference between the master
builder and the worker.
We are workers, not master builders; ministers, not messiahs.
We are prophets of a future not our own.
---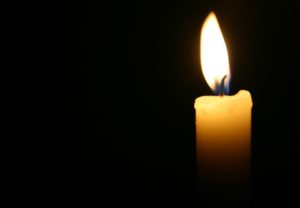 Something to Pray
Holy God, we do not always understand your word or your ways.
Give us wisdom and imagination and courage as we learn and grow.
The story this week has made me wonder about…
(what questions are still on your heart?)
Receive my questions and help me hear your answers.
The story this week has filled me with…
(how are you feeling?)
Accept my praise, heal my hurt, ease my worry.
The story this week has reminded me of…
(are there situations or people you are thinking of?)
Be with all who are in need of you.
In Jesus' name, we pray.
Amen.