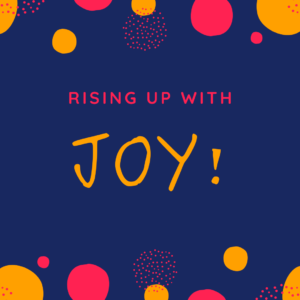 Come experience first-hand Ascension's exciting new project for kids in the community, Rising Up: Arts, Kids, and Community (to be launched in winter 2022). Our partner, arts educator Sarah Posthuma, will present an adapted-for-adults program to lead us in exploring creative movement, visual arts, and story in a playful, soul-nourishing way.
The morning will include time outdoors as well as time indoors, so please dress for the weather and bring a change of shoes as needed. You are also asked to bring your own water bottle or thermos of tea/coffee.
Masks, proof of vaccination, and advanced registration are required. Unfortunately, child care is not available for this event at this point.
Please direct questions to Rhonda.