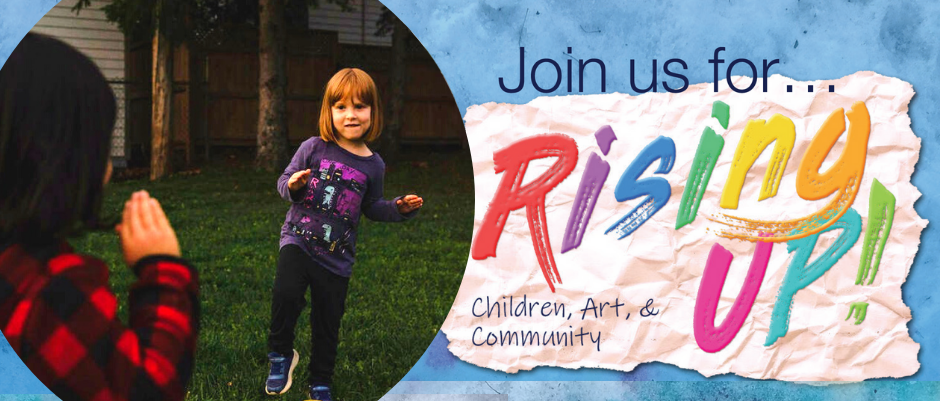 a multi-arts program full of connection, play, and joy for children aged 6-9!
Join Sarah Posthuma, our facilitator, and a team of interdisciplinary artist-volunteers for program of self-discovery through the arts. We will support your child to bring their ideas and stories to life and connect with other kids in the process of creating together. NO PREVIOUS EXPERIENCE NEEDED!
Half of each class is outdoors and focused on creative movement, whether in sunshine or in rain! The other half of class is indoors, where children will participate in process-based arts activities (visual art, storytelling, music-making, and drama).
Rising Up PD Day Program
Full day multi-arts program full of connection, play, and joy for children ages 6-9, scheduled on OCDSB PD Days (Fridays) in 2022-2023. Choose all or some of the dates!
Where: Church of the Ascension, 253 Echo Drive
When: Fridays November 4 / November 25 / January 20 / February 17 from 9 am – 3 pm
Parents provide snacks and lunch.
Fee: $49*/day or $176 for all four days ($20 discount) Fully subsidized spots available.
---
COVID-19 protocols in place. We will be mindful of physical distancing wherever possible. Adult facilitators are fully vaccinated. Program dates and/or format may be adapted to meet changing public health requirements.
---
Church of the Ascension believes that creativity and play are good for the soul but Rising Up does not include any religious teaching or formation. If you are interested in those topics, please see Growing in Faith or contact our priest, Victoria.
---