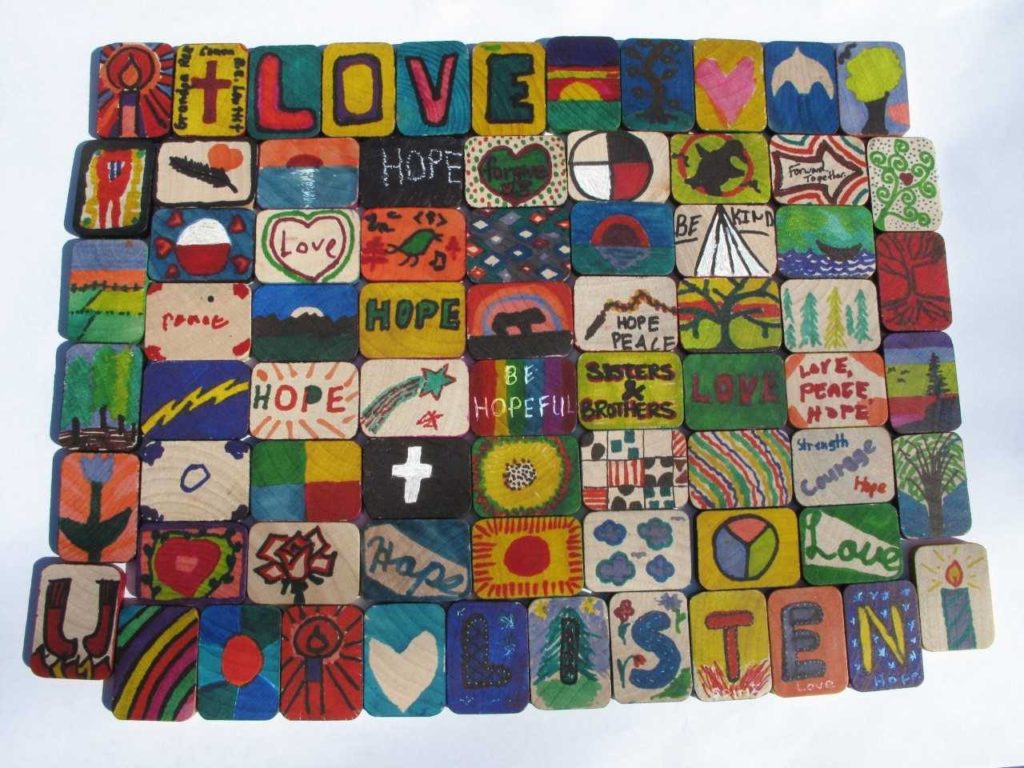 Join All My Relations-Ascension for this special Story at the Rectory series to learn about the roots and consequences of the Doctrine of Discovery – and how a more just and more hopeful future is possible.
Thursdays, May 20 and June 3, 7:30-9:00 – Watch the documentary Doctrine of Discovery: Stolen lands, Strong Hearts over two evenings and participate in small group discussions. This powerful documentary, produced by the Anglican Church's Primate's Commission on Discovery, Reconciliation and Justice, bears watching and rewatching – especially in community.
Register for these two sessions on Zoom here.
Thursday, June 17, 7:30-9:00 – "Sharing, Healing, and Learning about the Shingwauk Residential School" with guest speakers, Jay Jones, president of Children of Shingwauk Alumni Association and Krista McCraken, Interim Director, Shingwauk Residential Schools Centre. Jay and Krista will discuss the consequences of the doctrine of discovery for the dream of Chief Shingwauk and the work now underway to finally fulfil his vision of "Sharing, Healing, and Learning". They will also join us for our Sunday service on June 20th, for the National Indigenous Day of Prayer.
Registration for June 17th on Zoom here.
---
AMR Launches New Web Resource
Find out whose land you're on: Members of All My Relations have launched an online resource at https://churchoftheascension.ca/amr.