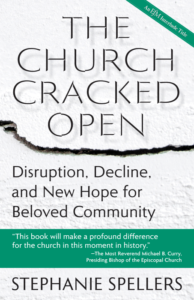 Story at the (Zoom) Rectory Book Study
Join us to discuss this challenging and hopeful book:
Thursdays, 7:30-9pm
Email Rhonda to sign up and get the Zoom link
The book ($21.50 plus tax) is available from Indigo, Amazon, and by special order from the independent bookstore near you!  If cost is an issue, please speak to Rhonda.
from the book jacket:
How does a denomination historically connected to establishment and empire become a church that loves Jesus, lives in solidarity with the oppressed, and seeks the flourishing of all God's children?