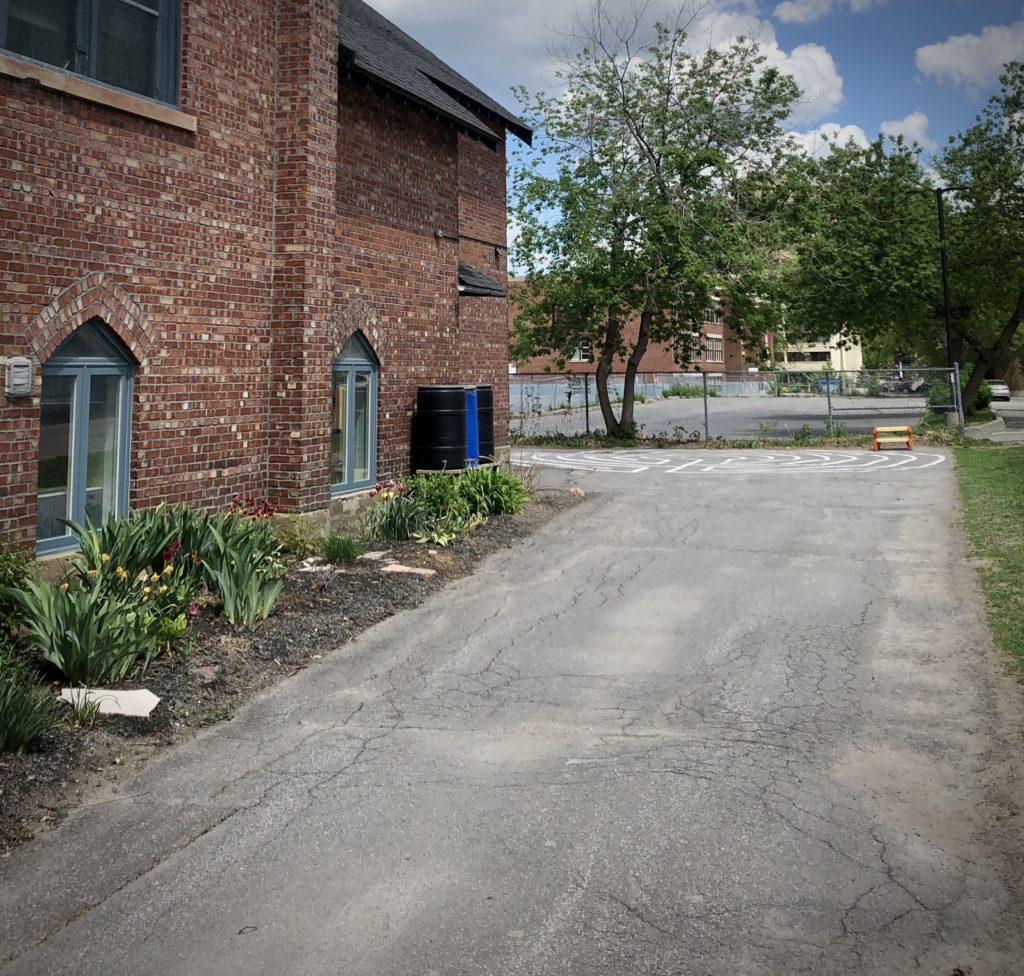 anytime the Spirit moves you!
Find the labyrinth at the back of the church, with access off Echo Drive or through the Immaculate parking lot. No reservations or permission required – you are simply welcome anytime.
If you would like a few gentle suggestions for how to walk the labyrinth, you can find them here.
If you would like a little more information about the history of labyrinth walking, you can find that here.