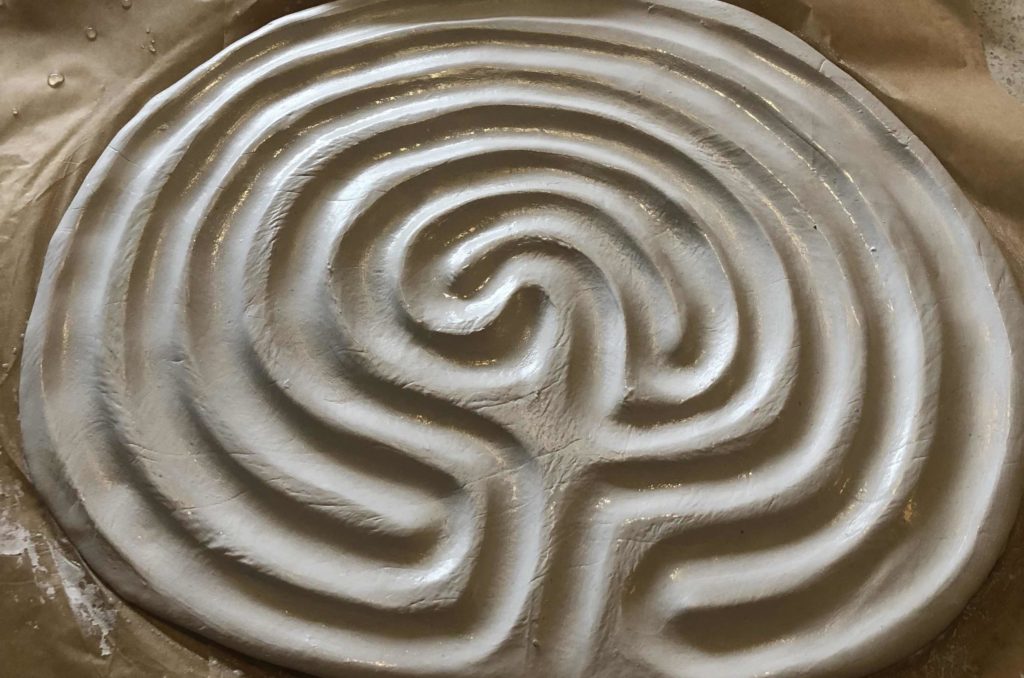 an invitation to engage your body, mind and spirit
in prayer and reflection on the seven last words of Christ
11am-noon
Please join us on Good Friday to reflect on the seven last words of Christ, using a poetry and image resource entitled "Seven Christs" created by Steve de Paul. A series of portable cards with "Seven Christs" will be available for those who wish to walk in the outdoor labyrinth.* 
"Seven Christs" will also be available inside the church on a video loop along with "lap size" paper labyrinths for those who chose to remain indoors.
Beyond Good Friday, the outdoor labyrinth will be permanently available, painted on Ascension's driveway, just outside the backdoors. Resources for using the labyrinth will soon be available on the website.
Our thanks to Hans Posthuma for painting the labyrinth.
*Diana Partridge and Linda Posthuma will be facilitating the outdoor walk and the indoor "walk" will be self-directed.
Click through to learn more about the history and practice of labyrinths.